Finally, I set foot into the much talked about Tiong Bahru Bakery in the quaint and quiet Tiong Bahru Estate. It was well worth the travelling there and I got to taste the much acclaimed chocolate croissant and I have a new favorite, do not know the name but I think its Caramel roll? I didn't think very much of the ham and cheese bread though.
The coffees were good. I had my fix of hot mocha and dear had a cup of his favourite latte. Despite the crowd and the noise that came with an overcrowed bakery, all in all, I was glad I made the trip. Walking out, I spotted Orange Thimble next door. That's my next pitstop for another lazy afternoon. (:
After a full tummy, dear suggested popping by Sungei Rd Thieves Market which i gladly said yes to! There isn't very much places to thrift from in Singapore if you have to know. Initially, you would probably see "junk" rather than treasure. But as you dig deeper and you pay more attention to each stall, you start discovering gems. I spotted some typewriters, some really vintage but unfortunately pricey cameras and vintage picnic baskets. I thrifted a vintage picnic basket home that day and boy was I mighty happy!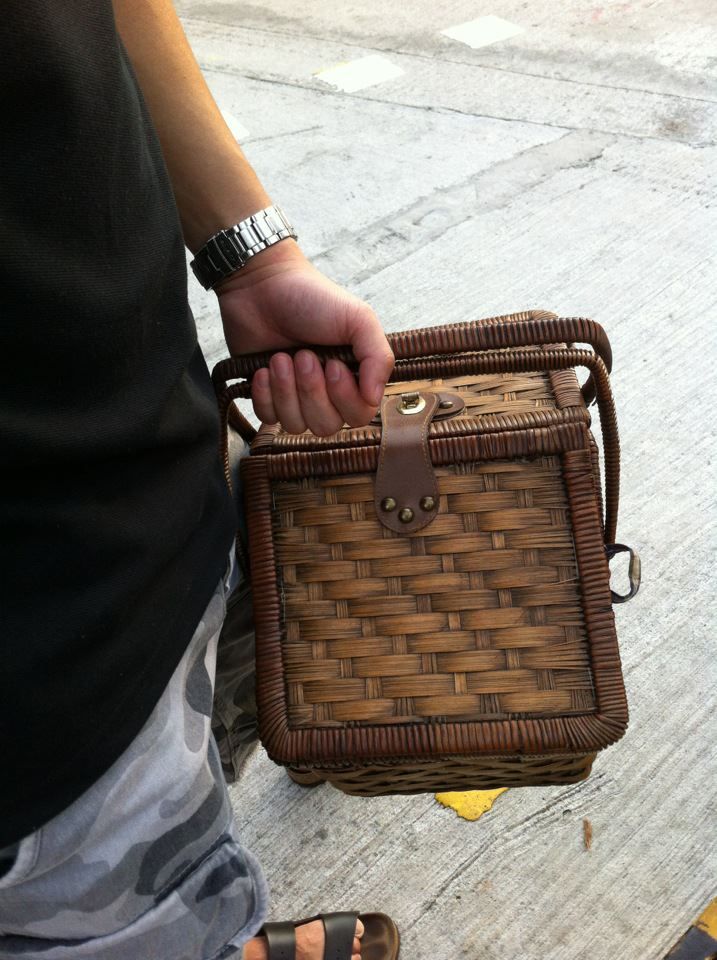 You would be sure to catch me back there some other time. And if you asked me why I would rather be there shopping under the hot sun rather than staying put in a nice mall? I would have to say I value the experience of searching for treasures and getting excited when I find something I want, that I would not be able to find in our usual shopping centres. (: