6 August was special day for myself and Mr Ng, my fiancée. He decided to take that step of faith to be baptized. The whole journey towards this day was a long one. Both of us had to complete a 10 week course in church even though I was already baptized previously in another church. I have to admit, the 10 weeks was necessary. I felt very refreshed going back to basics and was a great blessing to connect with many other AMK Methodist church members.
A special event calls for a special project! To contain all the precious photos, I decided to capture these memories in a mini album! I used my favourite Dear Lizzy supplies- papers, stickers, die-cuts, chipboard, embellishments etc. I was biased, I wanted the album in my favourite colours, so its not exactly manly.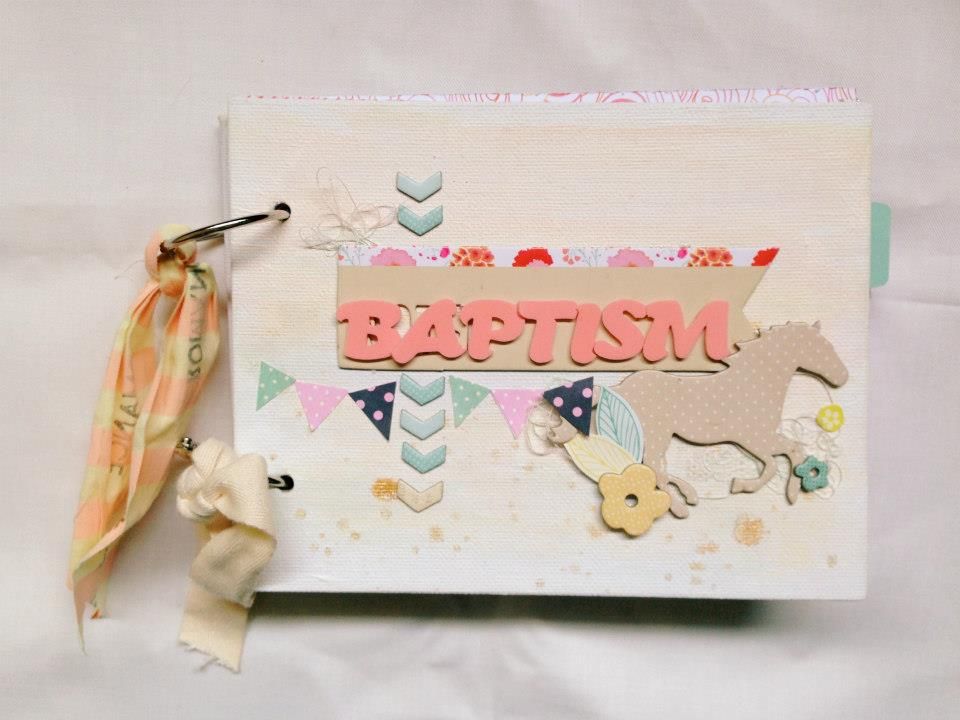 I used two pieces of mini canvases as album covers here and covered them with gesso and paints to create this subtle pastel hues.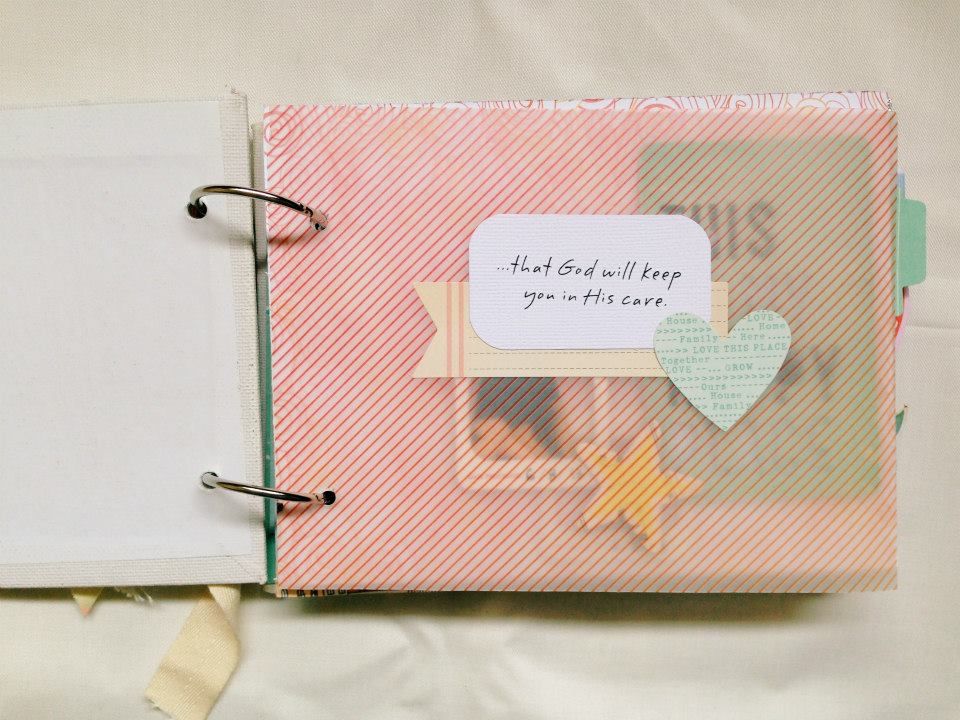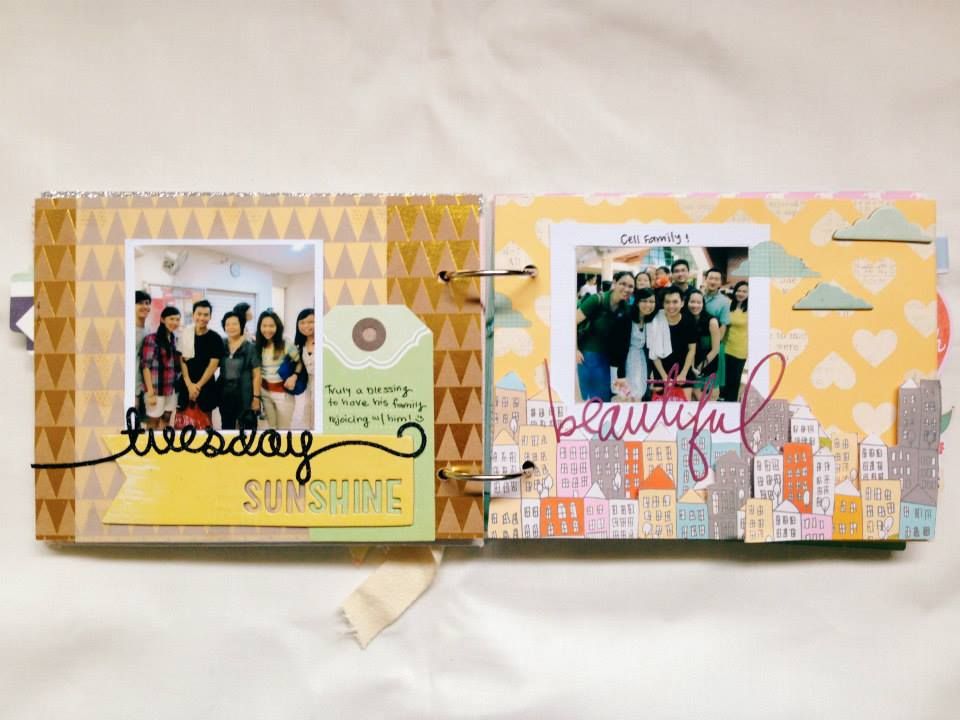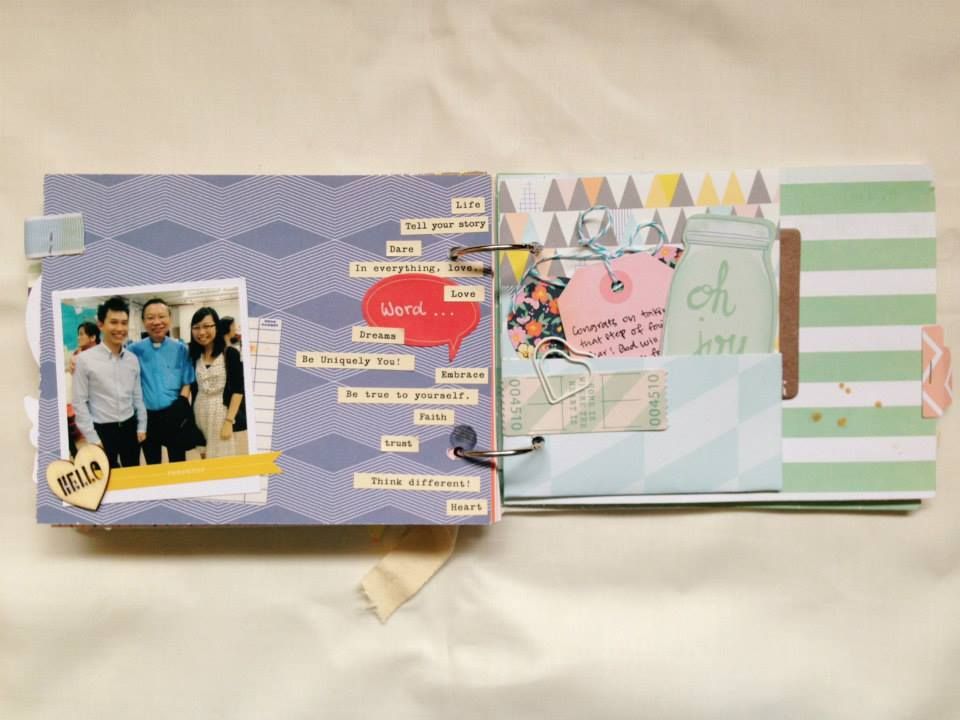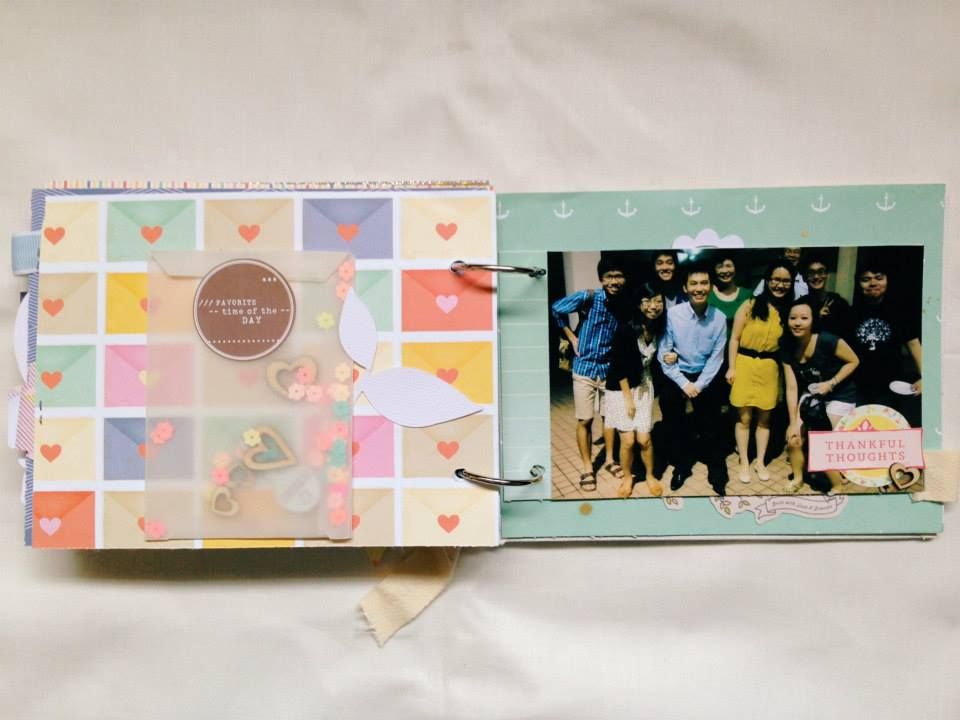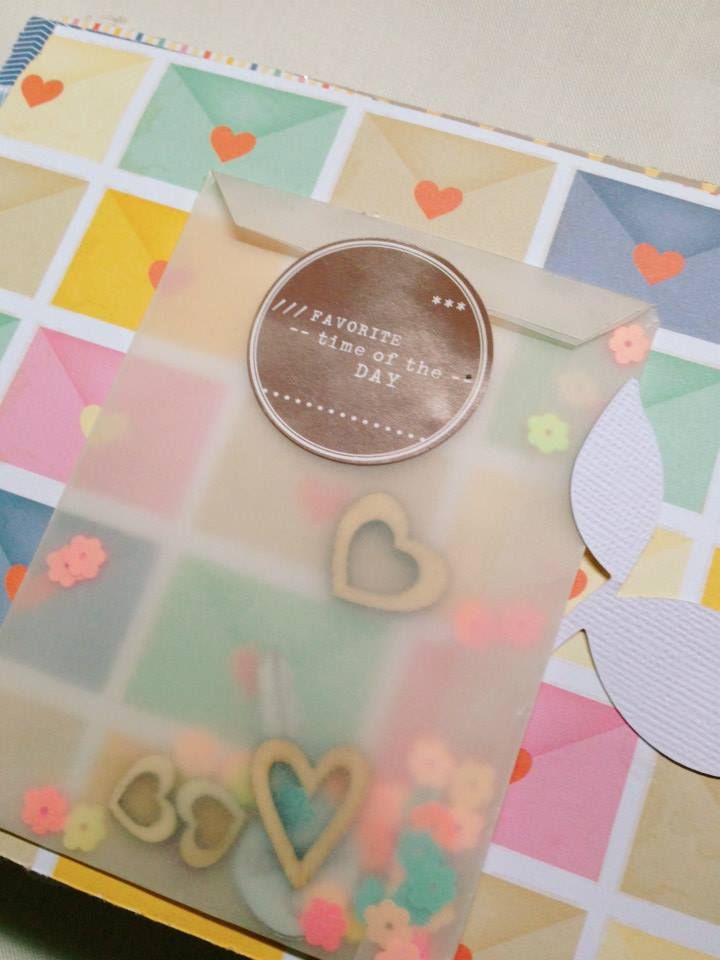 This is by far one of my favourite mini. Told Mr Ng I am keeping it with me for now. Haha!
Thanks for the sweet comments on Facebook and instagram of this album and of course, thanks for coming by!