yes! i reminded myself i must do a post on the Fly Butterflies Fly class @ made with love by Adeline.
it was an amazing, fun, awesome, scrappy-licious class! i'm not kidding, it totally kept that smile on my face for the rest of the day. i felt so lifted, so de-stressed, and so happy (: enjoyed myself to the maximum with eliz and of course the teacher herself. so cool to see her in person ;p
there were lots of precise cutting that really gave me so much practice, tried misting on canvas (i need more practice on the controlling factor ;p) and also painting using acrylic paint. most of all, i really wanted to do more layering so this class was really that start i need! amazing how sometimes we overlook the different parts of a single piece of patterned paper when there's so much gem to be cut and used to create something beautiful and personal (: can't wait to attend more of Adeline's classes!
so let the photos do the talking. all the LO designs credit to Adeline, Made with Love's Designer:
in total, we created 1 canvas and 2 layouts in the span of 3 hours-ish!
Canvas!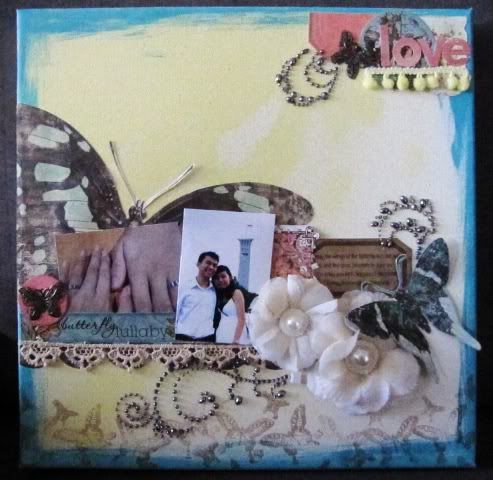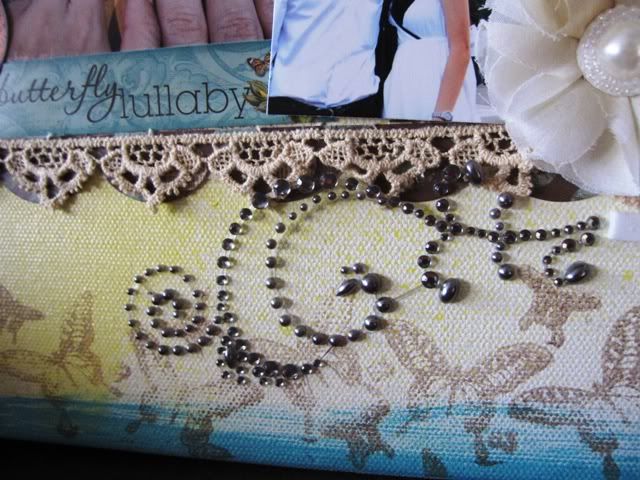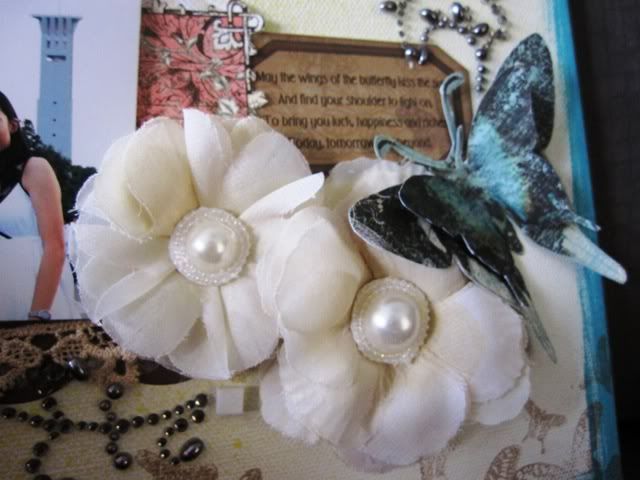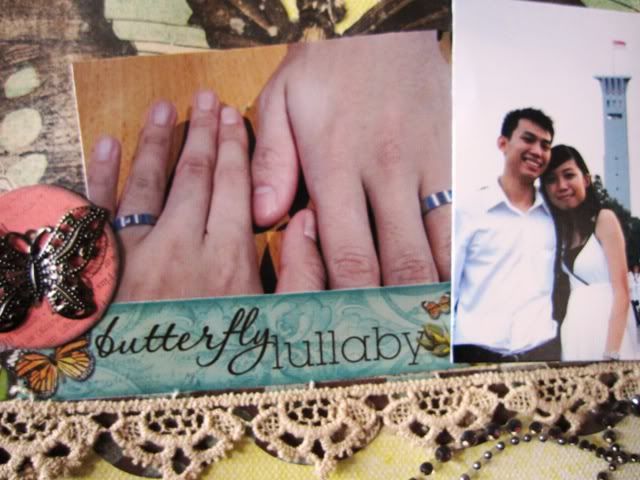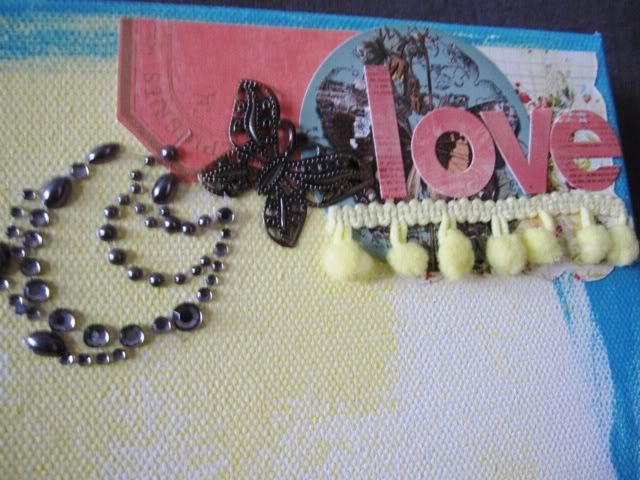 Layout 1
Layout 2