Yay! finally attended a scrapping class at Made with Love! its my first class at MWL btw, great experience and lots of fun experimenting with glimmer mist techniques using tattered angels glimmer mists.
under Jasmine's guidance, we experimented with different misting techniques on plain tags. She gave us notes too to bring home. All these tags were later compiled into a mini glimmer mists techniques book. Did a layout too with mists (ofcourse!) and some MME's Stella & Rose papers.
am a happy girl today! paid for my fly butterflies fly class as well, eliz will be joining me this round yay! we will definitely be having lots of scrappy fun! there's going to be painting, inking, layering, stamping etc incorporated in the class! excited!
okay so let the photos do the talking (: thank you to those who have been leaving me with so much encouragements and affirmations. really blessed to have joined this scrapping community. learnt so much and experienced so much in a short span of time. thankful (: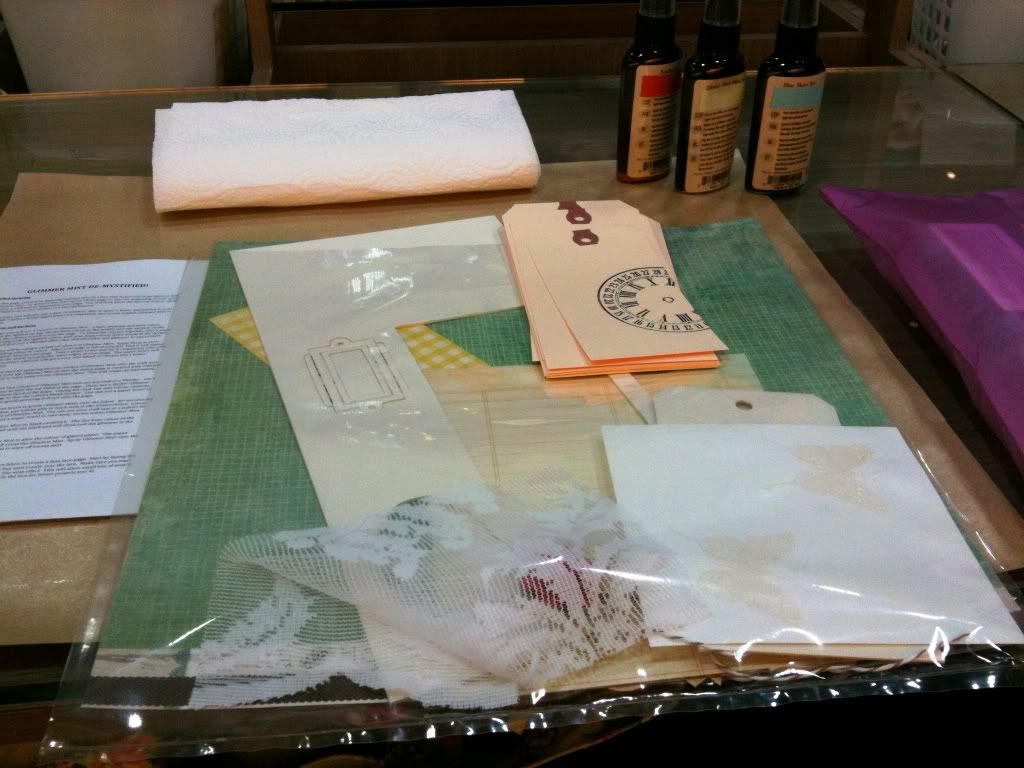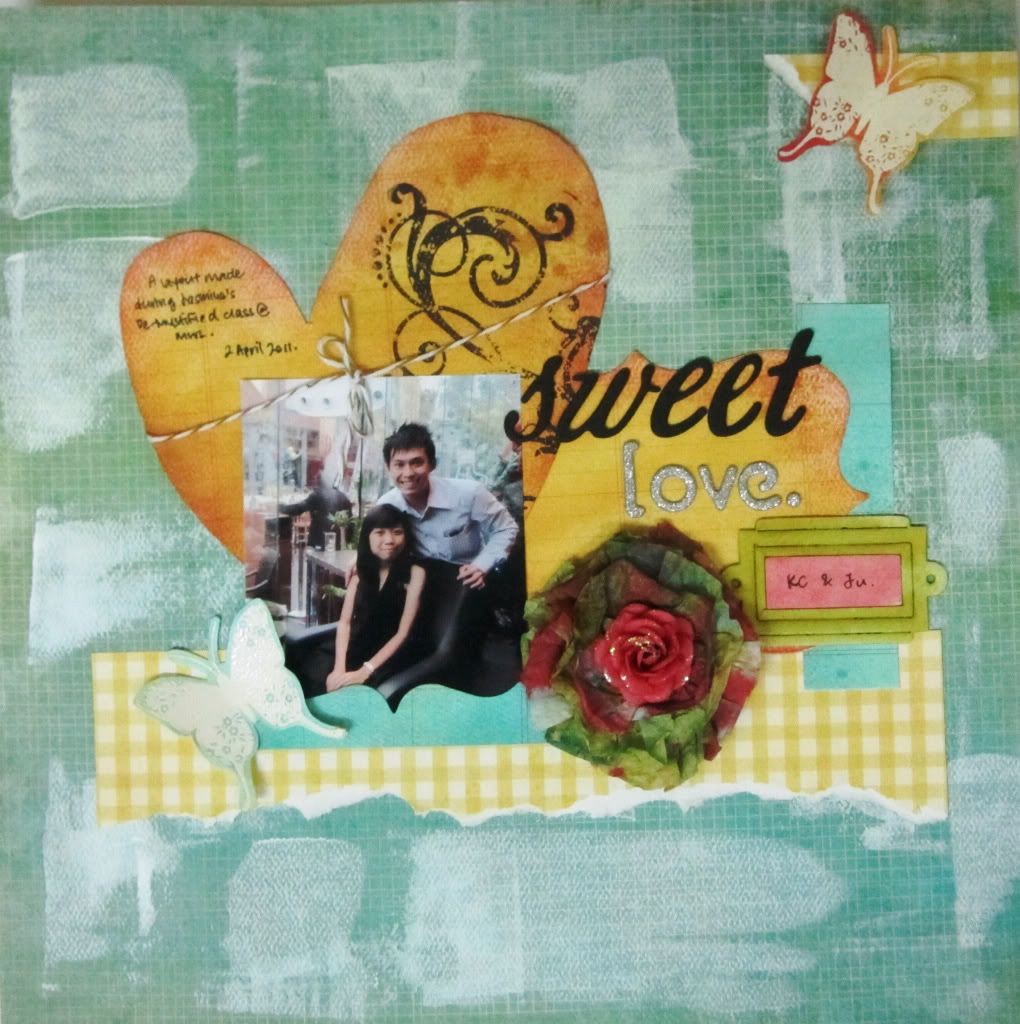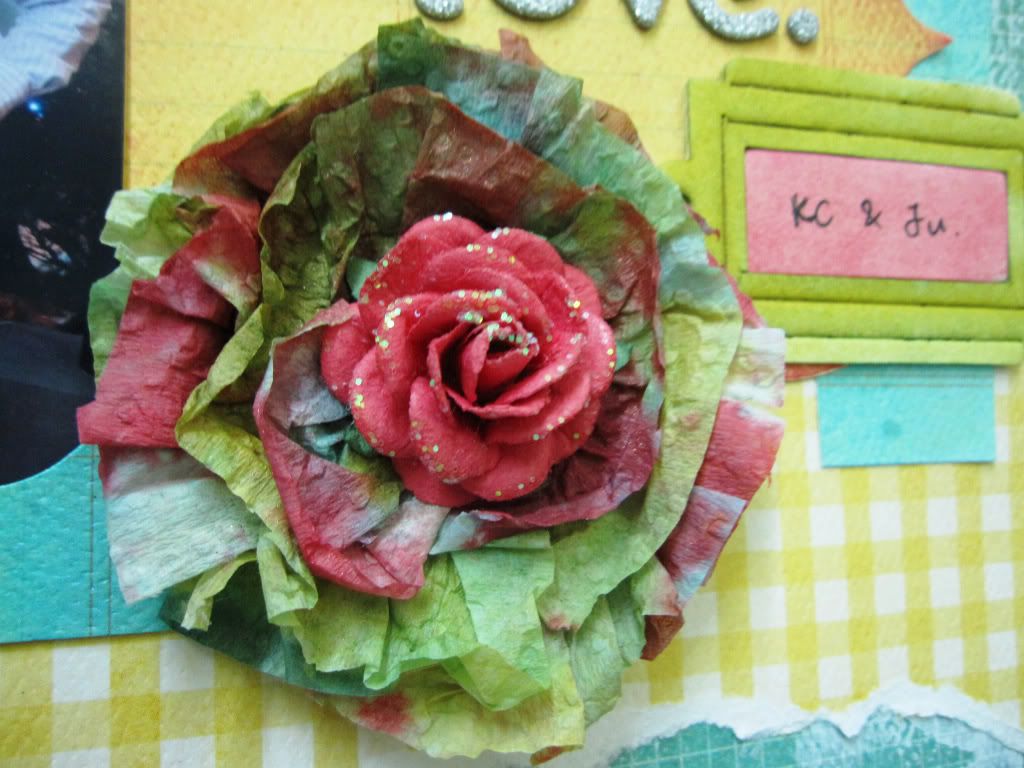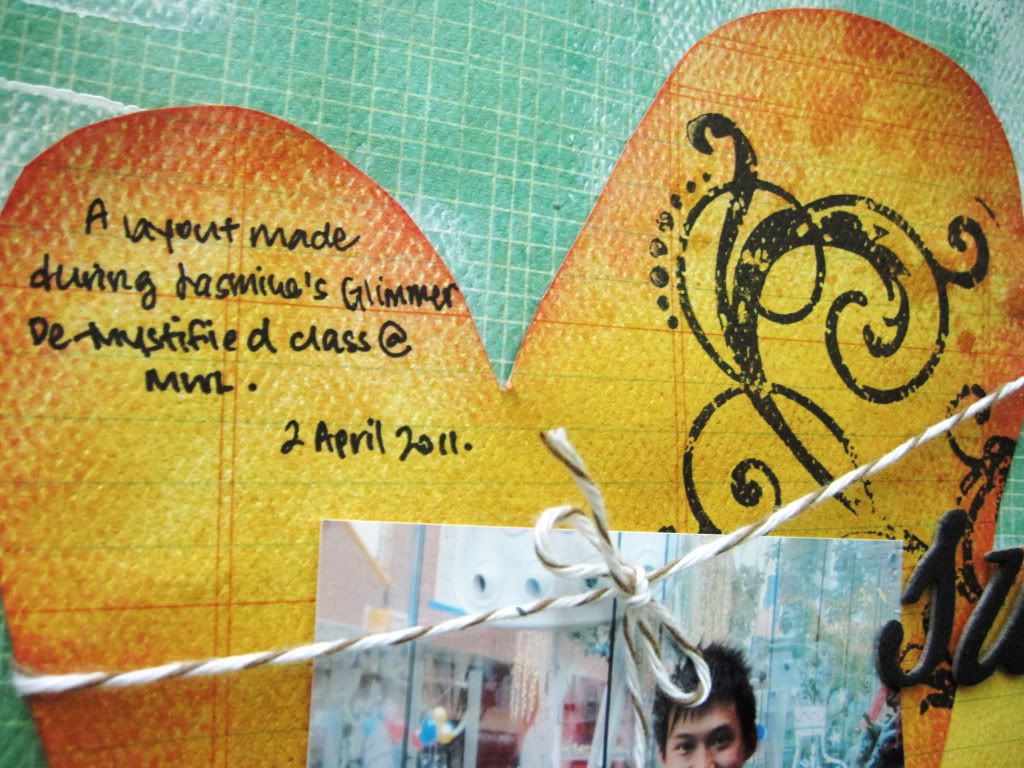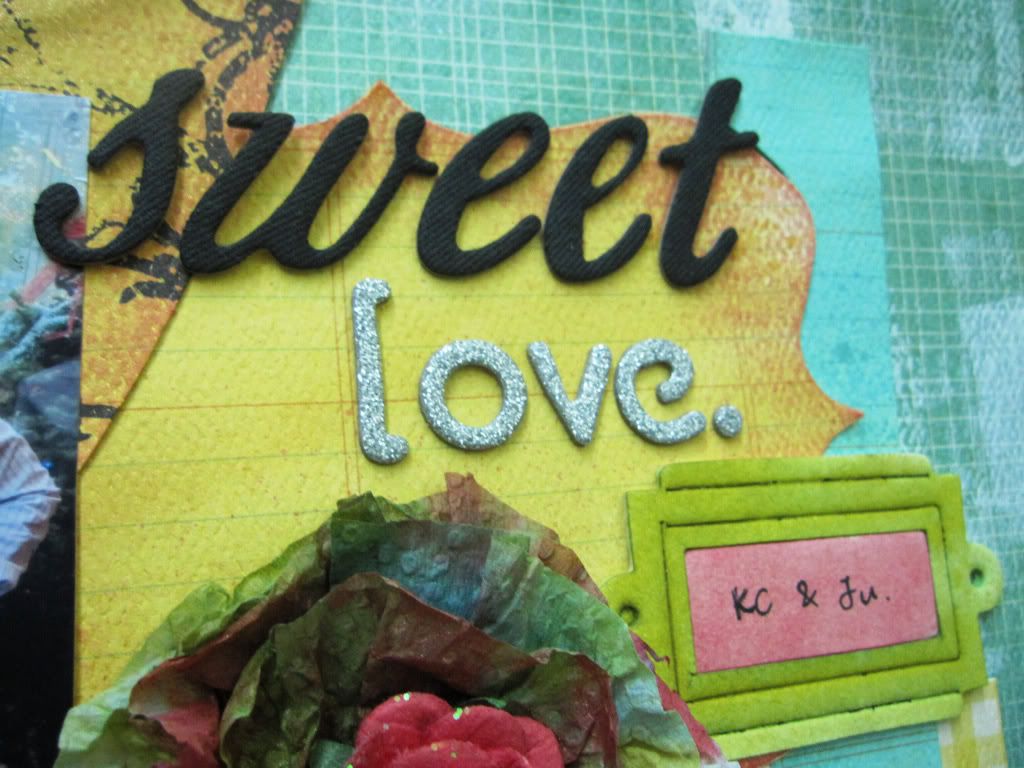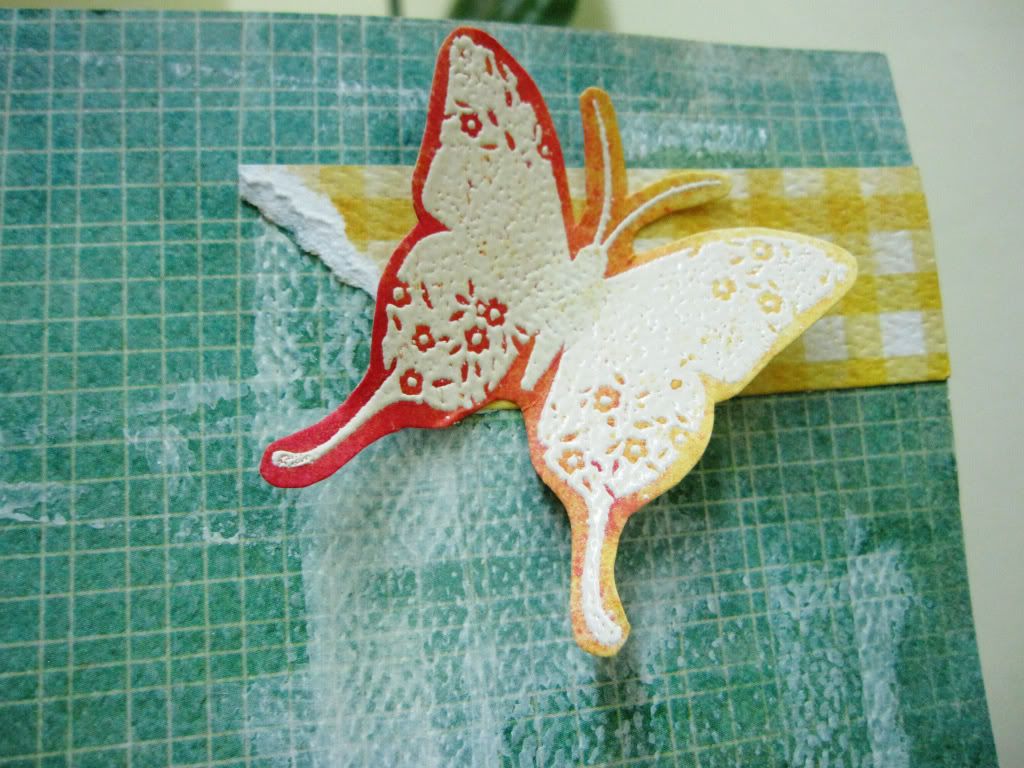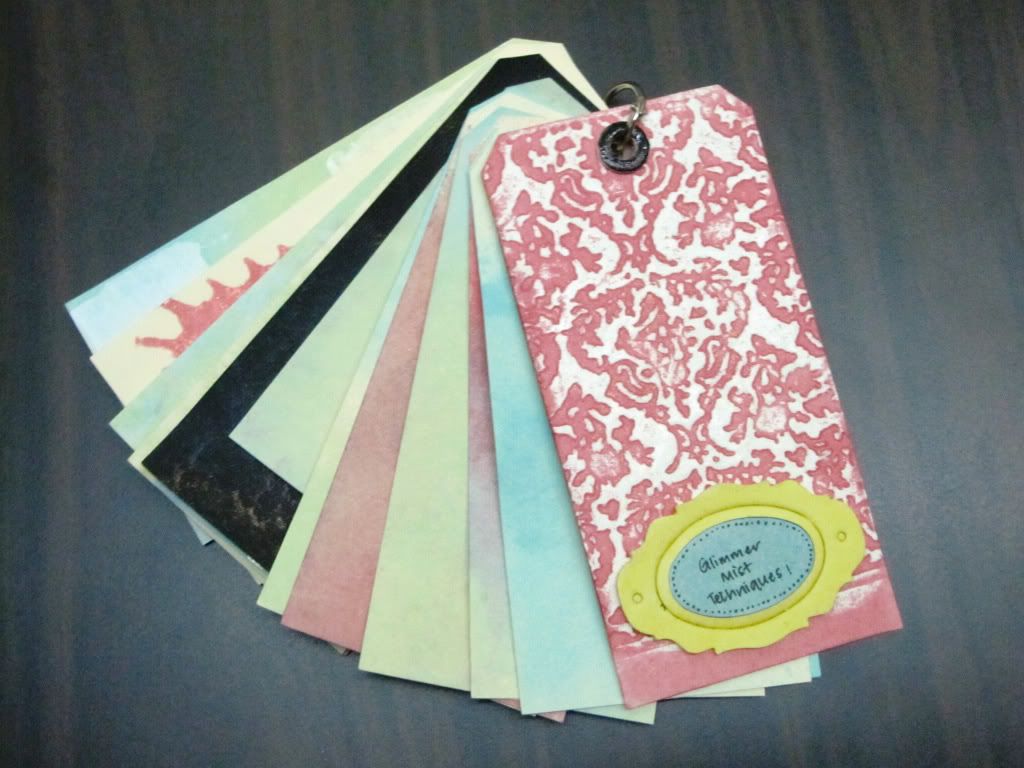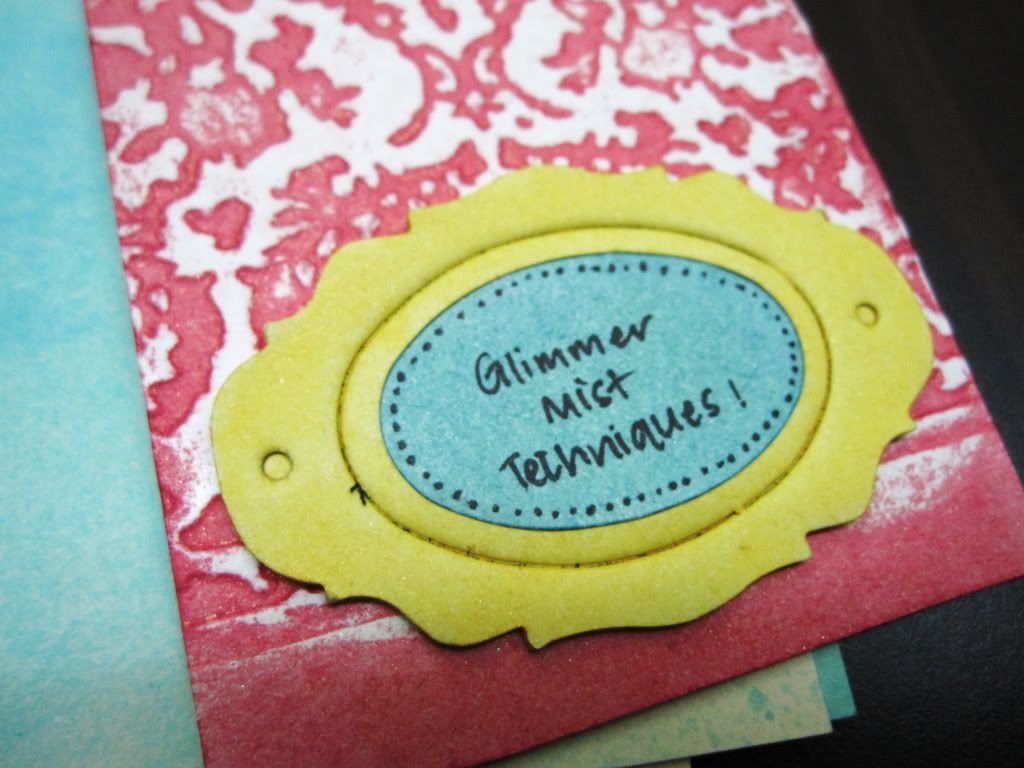 am a reader of winnie chia's blog and i saw her in the same class. was shy to say hi, dont ask me why. gah. i need to be a little more extrovert in situations like this. ahh!
have a blessed week! (: