I am excited to say that my little online business should be getting back in action. Been spending some time doing an overhaul of the existing facebook page. The logo's been modified, the page's cover photo has been changed. I am no photoshop whiz, but this should suffice for now.
So what's next? I will be looking into what I want to sell, what I should basically focus on and the kind of services provided.
Please support my little store by liking the face page:
Colourful Raindrops Co.
So here's the looks of it: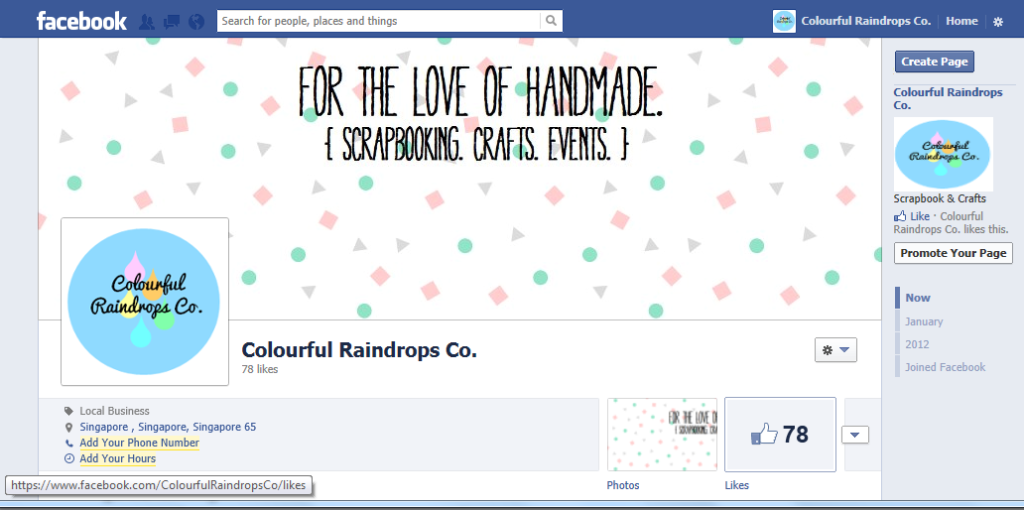 Its simple and just the way I like it. Crafting, handmade, this is my joy and something I will fight for no matter how long it will take me.
Handmade Movement Sg's organizing a craft business owner/ crafter's networking session. I have registered and I do hope I get myself a seat! Exciting times!
Thanks for all the encouragements and support, and of course, God be all glory. Amen!