Finally took time out to document some layouts! My busy schedule hasn't enabled me to catch the sunlight for pictures for awhile.
It is such a joy to be able to do what I love- crafting, creating art. I do hope that some day, hopefully soon, I can finally apply this quote "Do what you love & you never have to work a day" on myself as well.
Using some MME papers and chipboard stickers here that I have been erm.. hoarding heh. Adore those hexagon shapes!
This was done awhile back but finally took a closer shot, loving the colours and the hot air balloons here!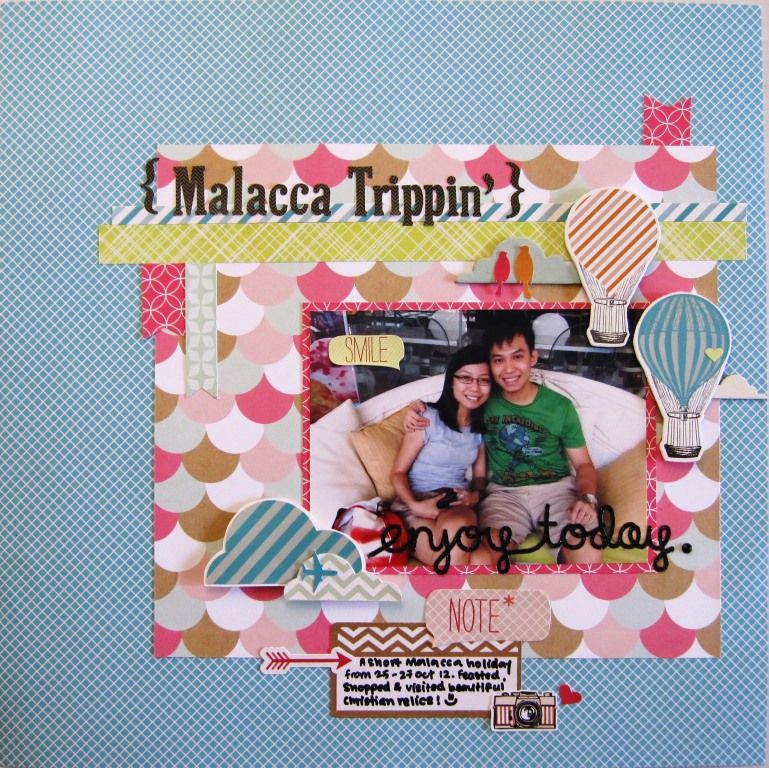 I've got another layout up on my next post! (: Thanks for popping by!