yes, as the title says, i am elated because i think i'm getting a little better at scrapping and thinking out of that narrow box. considering i always thought ribbons were meant only for bows, i progressed to using ribbons to make flowers (:
and i want to exclaim real loud here, washi tape really rocks my socks! its so versatile and easy to use! its like, those tapes fill the gaps when you sit there stumped, wondering what's missing in your art work and wala! washi tape comes to the rescue!
thanks to my friend eliz, also a fellow scrapper, she informed me that urban write was carrying some of those delightful tape. got my hands on 4 different rolls. coupled with the 6 rolls on the way from rachel, i have a total of 10 rolls of tape now! yay! (told you i was a materials hoarder yikes.} okay can i harp alittle more on how much i love urban write? its pure joy! i wish i had an ntuc trolley and i could run through those shelves of scrappy goodness, filling my trolley abrim! haha. yes i wish.
i finally made my first purchase over at
http://www.thescrapbookcarton.com/
as well. got my hands on all the basic adhersives like glossy accents, tape glue, foam dots and glue dots, a bunch of AC and dear lizzy thickers plus those nic nacks. happy. so now with all the tools and stuff, i have no reason not to scrap up a storm!
i completed a scrappy altered frame for my boyfriend. its becoming a tradition for me to scrap something for him and it makes me a very happy girlfriend that's for sure. he is not a very artsy person but i know he appreciates the little diys (: this year for Christmas, he got me a canon selphy photo printer and he said this that touched me very much. he thought that the printer would be the most apt present for me to show his support for my scrapping passion. now i can print photos in the comforts of my home with ease for my LOs, altered works etc (:
here are some photos of the frame which i would be giving him on our Christmas date on the eve. we will also be celebrating with my family on the actual day after Christmas service. blessed!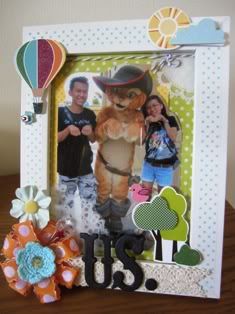 going for the fun and bright theme (: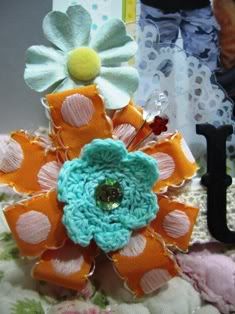 handmade flower from ribbons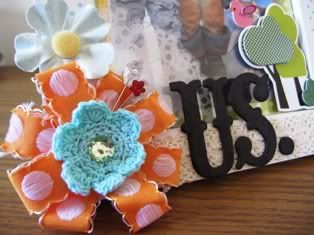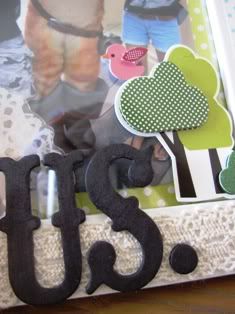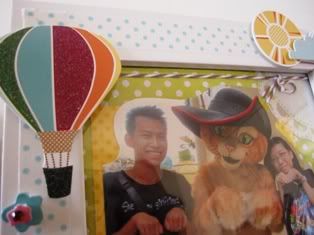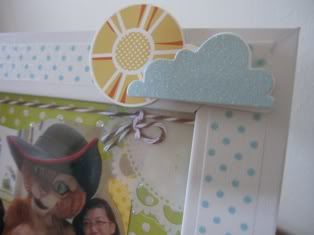 alrighty, will be back soon with more! blessed Christmas & a happy new yr!