Its yet another month, and another exciting challenge up on
Scrap with V
. This month, we have a sketch from the boss of this scrapbook kits company- Jules! (: I love the clean and neat lines and the shapes, enjoyed working with this sketch!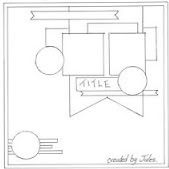 Here's my take: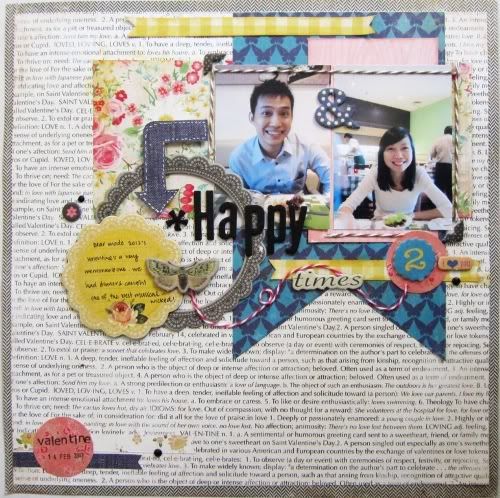 I am still trying to use up my crate paper stash to make way for the new collection haha. But I must declare, that Random Collection is my favourite favourite collection out of all the collections. I am just so taken to the colours, the chipboard shapes, the designs, literally everything! So tempted to stock up but I will resist. :p
The challenge will close at 11:59pm on the 31st March 2012.
Please send your completed layouts to scrapbookkitswithjules@gmail.com
The winner will be announced early April, and will receive a RAK of goodies
Recently, I am back to having a thing for G45's Once Upon a Springtime. I wanted to buy that collection then when it was freshly launched but for some reason, I missed it and the collection was no longer available in stores. Very tempted to preorder the collection. Should I? Why do I have this feeling that it might happen? teehee.
On another note,
my term with Scrap with V has been extended for another 6 months!
YAY! *waves pom poms* It has been awesome working with the team and Jules. Jules is a very very understanding coordinator & boss! When I was ill for awhile and unable to make the deadlines, she was so understanding and patient. I am very blessed indeed. Thanks Jules! So yes, I will put in my very best and continue creating!
Have a blessed weekend! (: