Yesterday I pretty much had a meltdown mentally & emotionally, due to work and all the itty bitty insignificant things.
This morning, I woke up feeling the aftermath of yesterday's meltdown but recovered from it a little, keeping my head clear of those unhappy things. Whatever that has happen will not put a damper on my weekends, it just isn't worth it.
I am going to catch Snow White & the Huntsman today to put my mind at some rest. Kristen Stewart and Chris Hemsworth; two of my favourites in the same movie, a must watch.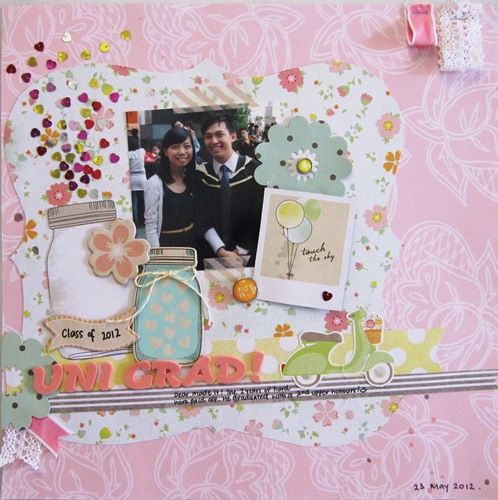 It has only just started so if you want to win yourself some prizes and have your layouts shared on the blog, please send your entries to scrapbookkitswithjules@gmail.com.
You may submit a layout, card, or OTP project. Entries close at midnight on the 30th June 2012. (: