My DT term with
Scrapbook Kits with a Difference
(Scrap with V) ended August 2012. It has been a year with this team and I must say, it has been one of the most meaningful time since I started scrapping. I learnt so much from the rest, made lovely friends and understood scrapbooking at a whole new level. Jules, our coordinator & owner of this scrapbook kits business has been the most kindest and patient and I am very thankful to her for giving me my first DT experience. Thank you for your sweet card & gift. It touched me so much.
I was very tempted to continue with another term but I knew that I would be anticipating some changes in my career in the next few months and I would not be able to give my fullest attention to anything else for awhile. I had to let go abeit reluctantly.
This was my last kit from the DT and it was in one of my favourites- travel theme.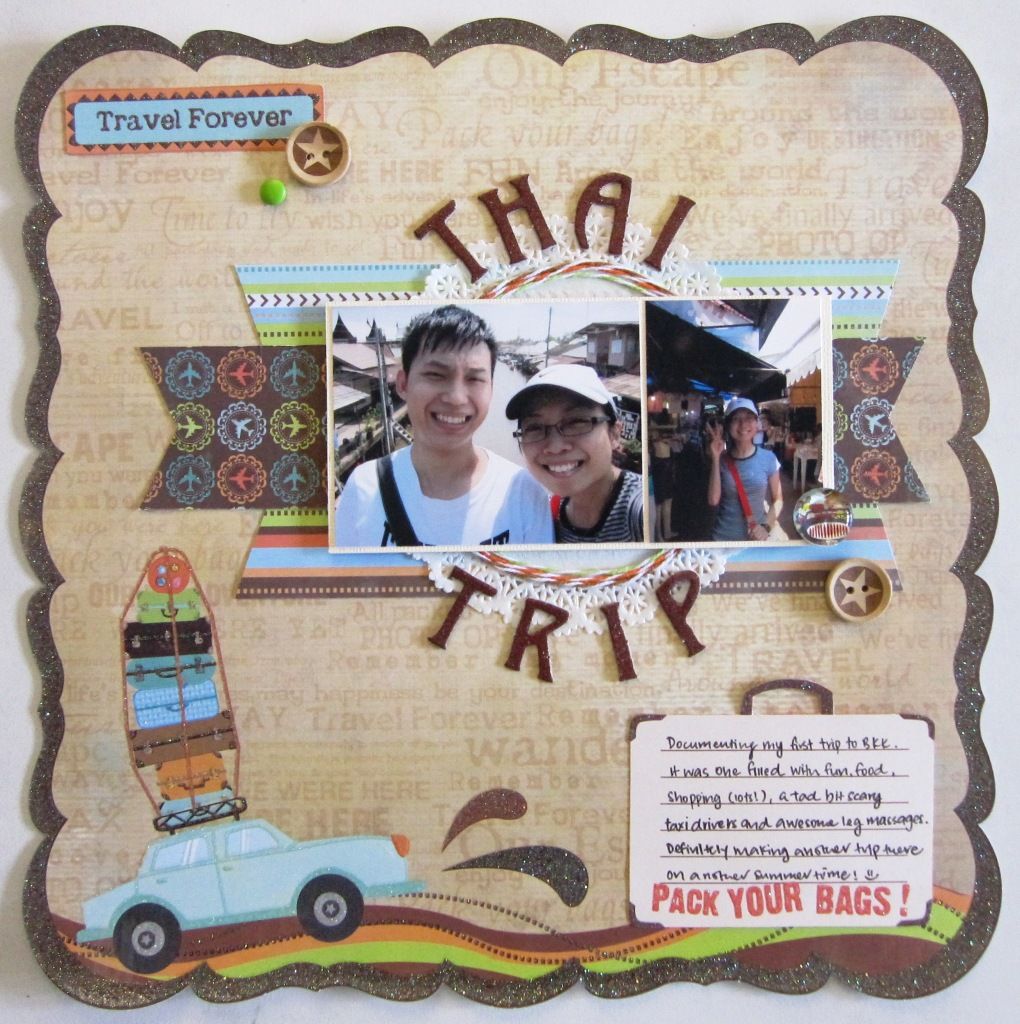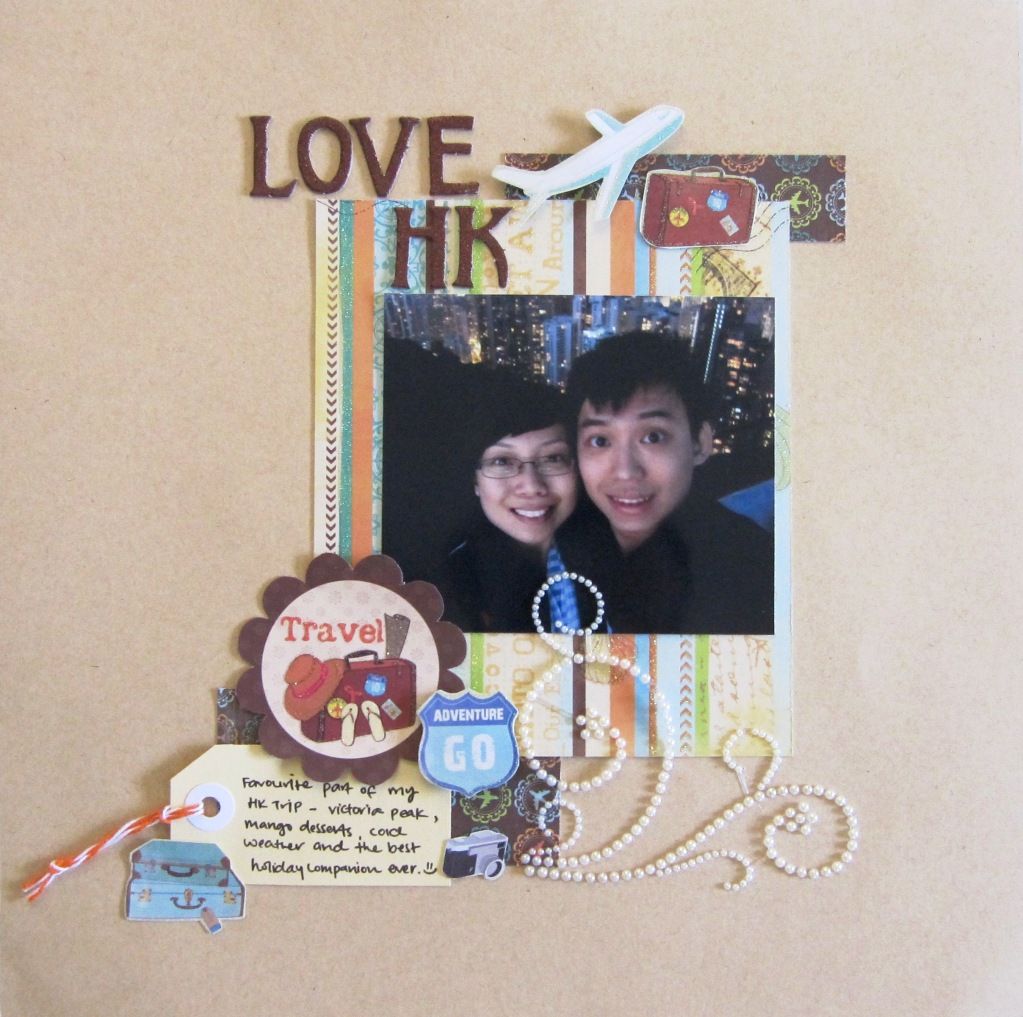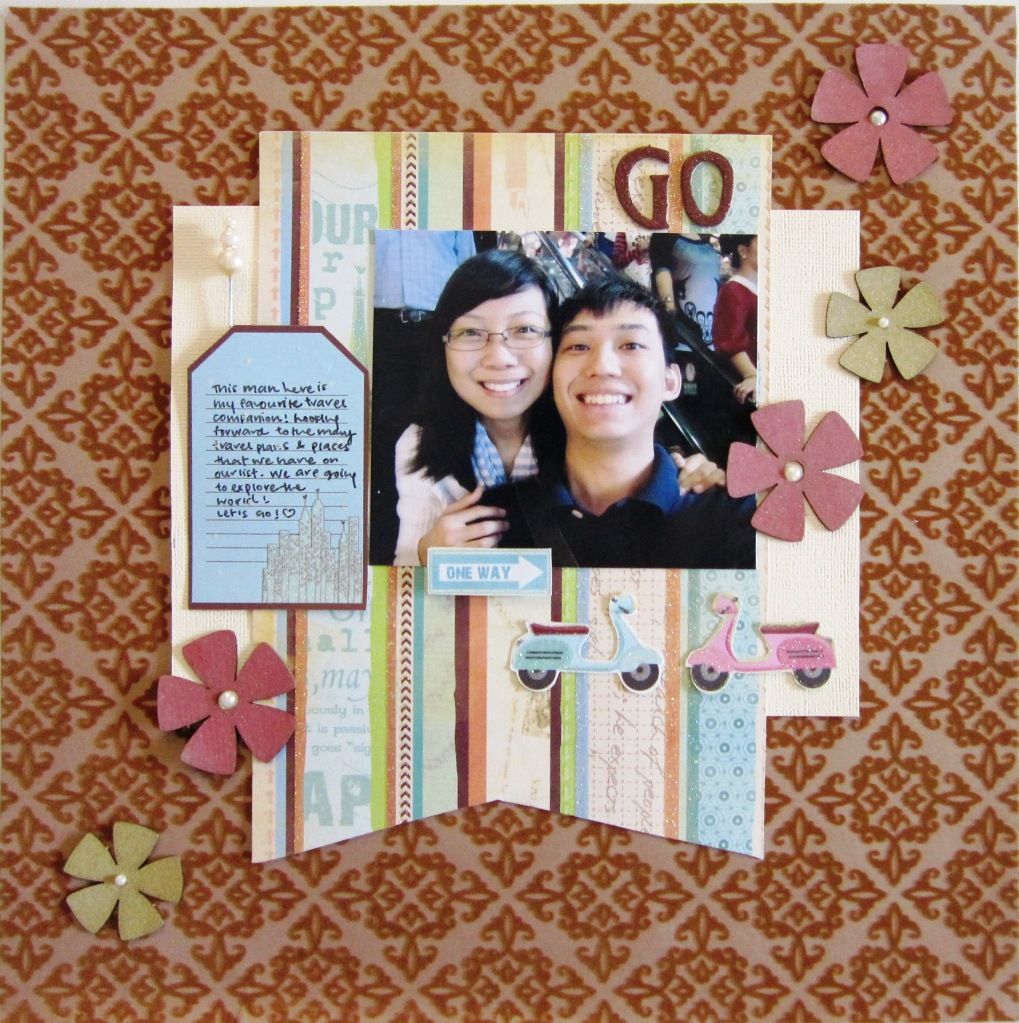 (: