Gen
invited a few of us last Sunday to her birthday crop and it was a very exciting time for me. It would be my first crop with many other scrappers I know online but have yet to meet face to face. I literally counted down to the actual day! No kidding ;p
It was such a good time of crafting, eating, and lots of talking. It was pretty amazing to be able to hold lengthy conversations with them when we probably met only for the first time. Gen had a beautiful home with a beautiful scrap space. I was so awed too by her effort in decorating the place and the set up of the craft and food table! Inspired!
Even the welcome gifts were so prettily wrapped! Thanks Gen for the invite, truly blessed beyond measure! Can't wait for the next crop and just chilling out with like minded crafters!
Some lovely photos from that day, I will still smiling even as I go through these pictures. Definitely gonna get some printed and scrapped heh. (:
Star of the day! Gen!
The beautiful food area!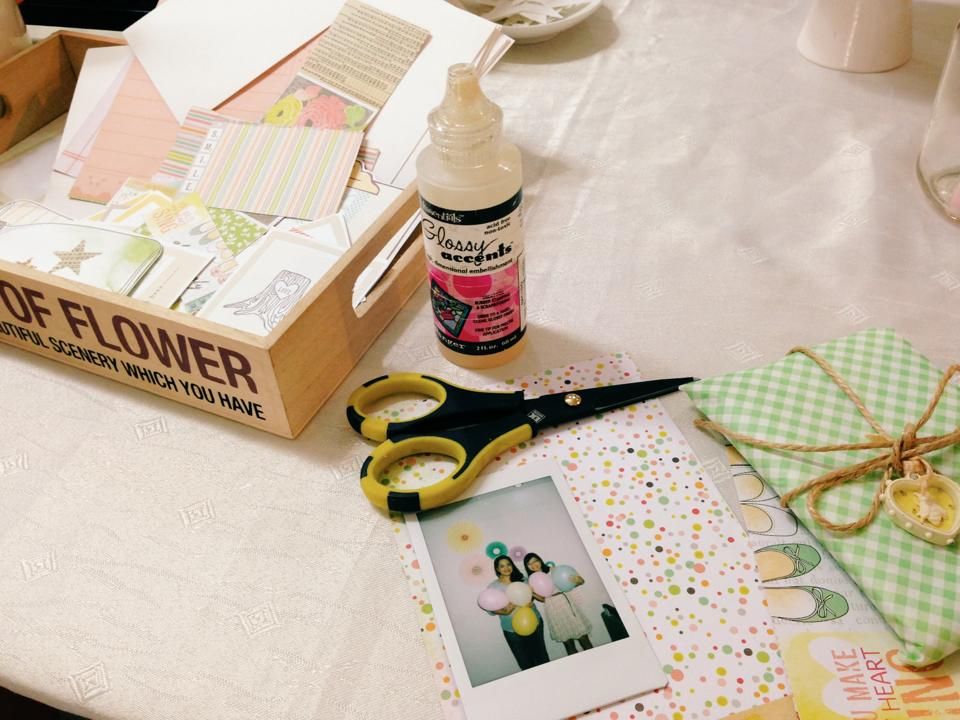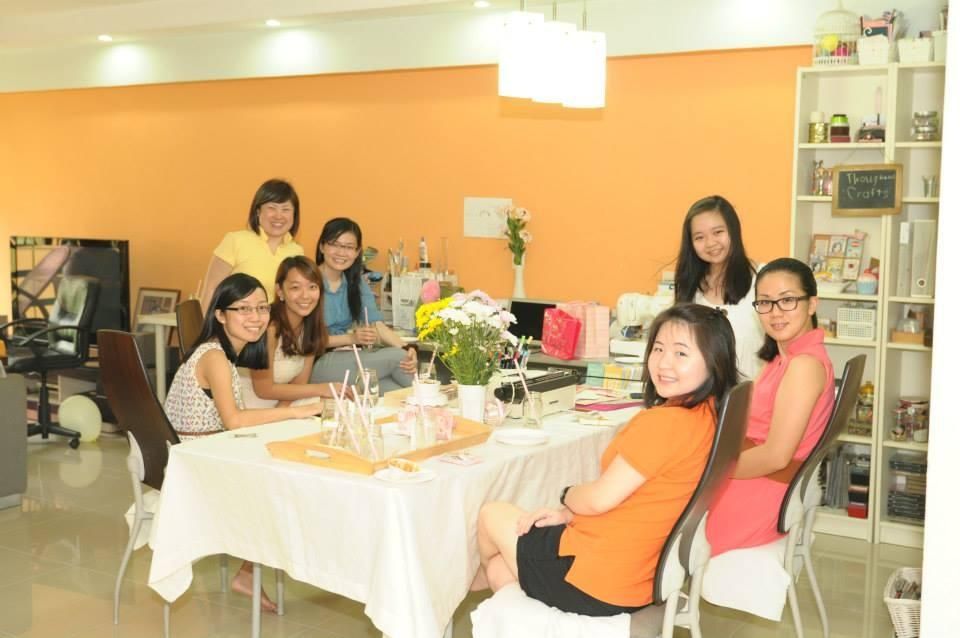 All of us!
Beautiful day spent with beautiful people. Blessed!