Start of a new week, and a short one at that. I will be away from Wed to Fri for my company's corporate retreat. Praying for a fun & meaningful one, always exciting to meet & catch up with friends from other centres!
So here's one layout for the week. As you can see, I do not often play with G45 papers but this line- Mother Goose, had me making purchases of the papers. I have always loved Mother Goose nursery rhythms, even at this age. I found the designs to be really cute and the graphics big enough to be cut to form a bigger picture on my layout; which I loved after putting it all together.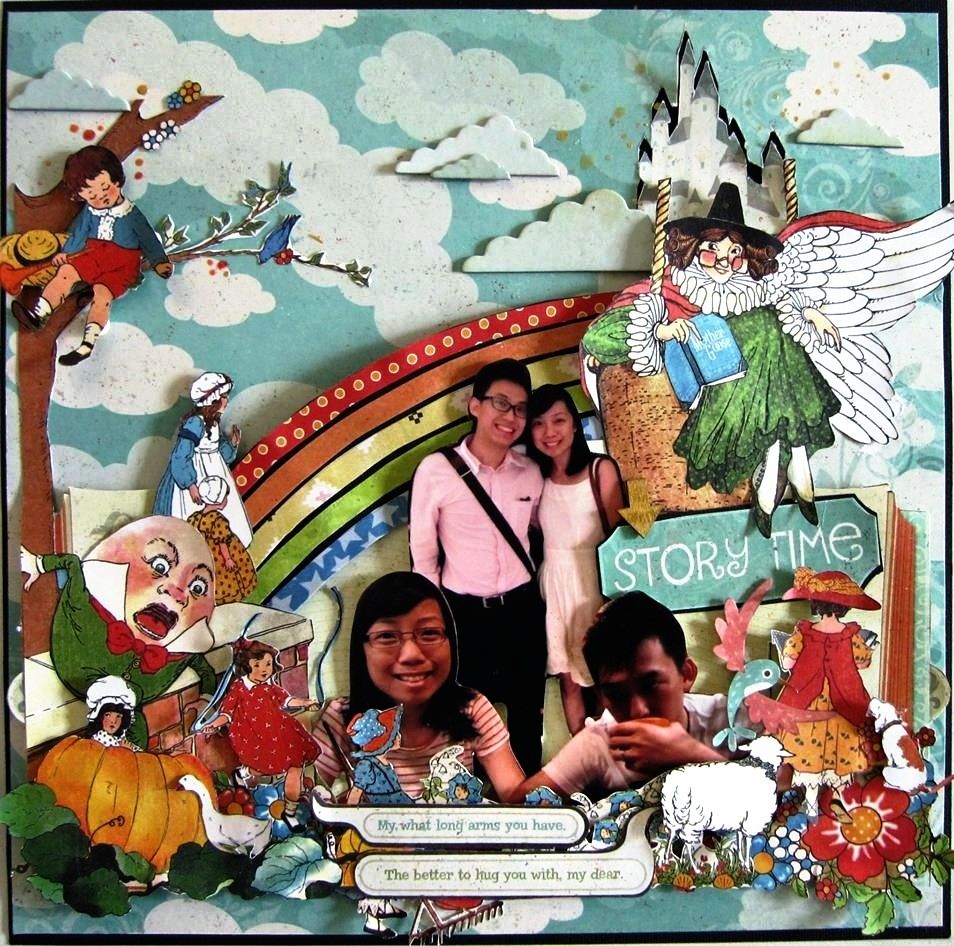 I really need to start getting into the habit of taking more shots of the different layout angles. Each time when I am snapping, I am always in a rush and have to get out of the house for one thing or another. Free mornings with the natural lights are rare and few. I have to work out a strategy of some sort! Haha! Have a good start to the week! God bless!