so thrilled to finally get my hands on a making memories tool kit. i first used it in a class held at paper market. very useful tools to have at home. was spending time admiring each tool and viewing online demo videos ytd night. haha, yes silly me i know. :p
spotted another ezine call that i would be working towards, deadline's 30 Jan. a few categories interest me involving grids and speech bubbles. probably gonna scrap another two LOs this weekend, going to be a stay home scrappy sat for me, and i'm definitely not complaining for this kind of quality rest.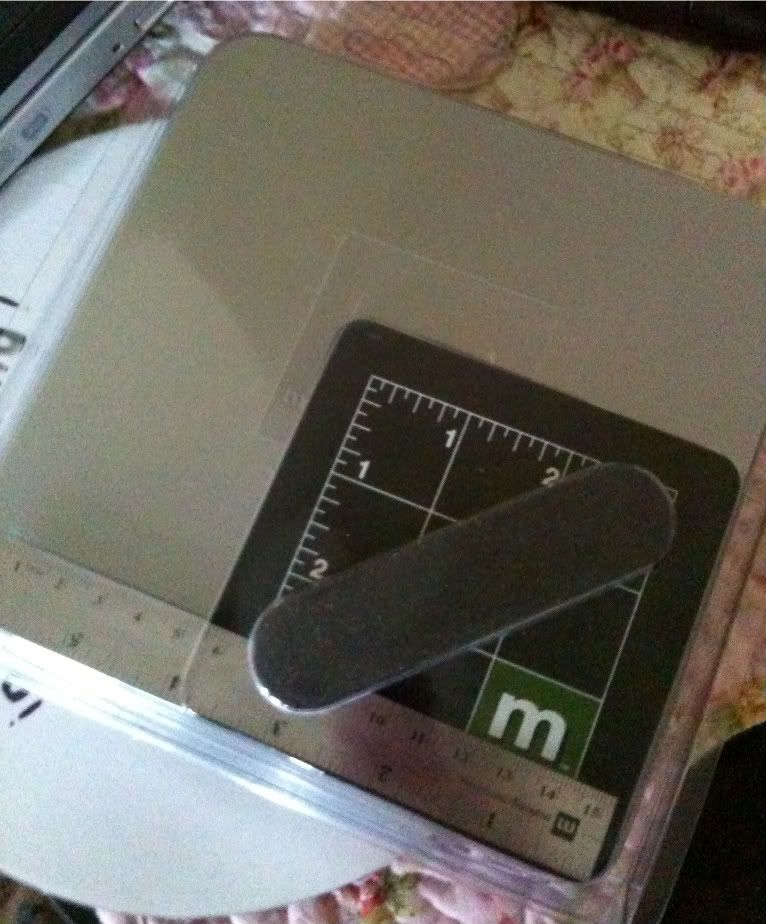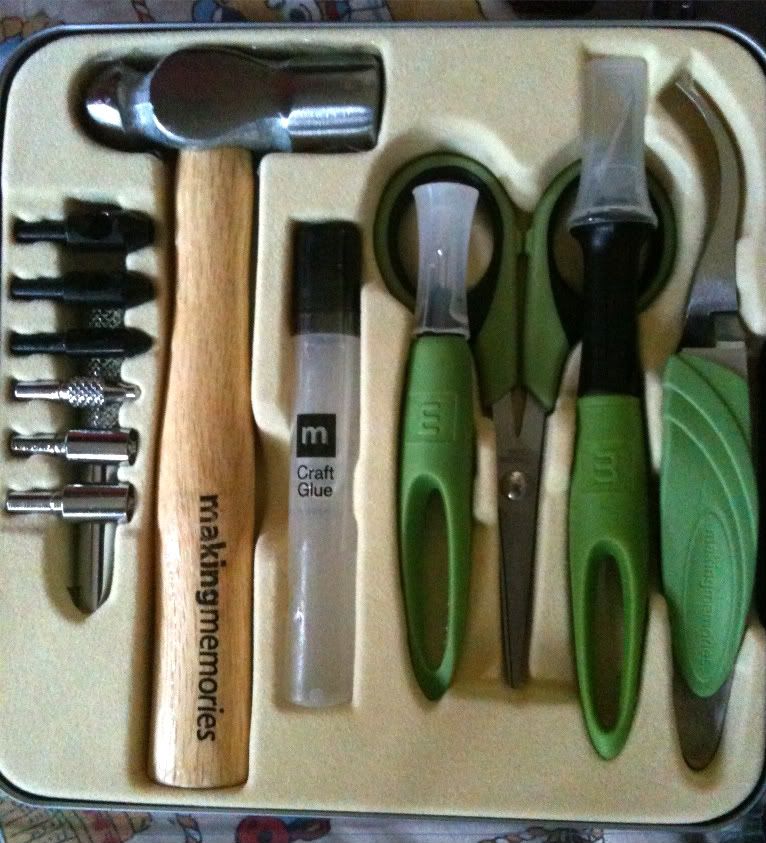 and if you're wondering why i'm not out there spending time with kc, he's mugging really hard for his final exams, preparing in advance (: . we're graduating at the same time so that's really cool for me. plans, so much plans. was telling him how productive my holiday break has been and the best thing that happen during this holiday was discovering how much scrapping has changed by life. i'm actually not so angsty anymore when life hands me rocks instead of mashmellows. when i scrap, i feel like i'm releasing and expelling the bad vibes and those good vibes just automatically replaces the bad ones. i can't put into words how that experience is but its changing me in a whole lot of ways. i feel more confident, i feel like i am actually good in something, i feel happy and motivated!
actually i didnt start scrapping only recently. i remember it all began when the made with love shop was opened at plaza sing. i love the decorations, the storefront. i was curious so i went in and was awed by the lovely materials, papers etc. so in 2008, i rembr i first did this framed thing with scrap materials for my boyfriend for our 1 month anni. then i did this mini book for him for our valentine's day. only on special occassions will i scrap or make something. until i decided to attend a basic class, i kind of won that class in a papermarket lucky dip haha. attended the class, got hooked and so here i am now. (:
the feeling's awesome to discover a whole community of scrappers! its really mindblowing to surf blog after blog of local and overseas scrappers, to know the different maufacturers, to be so inspired by every little detail and experience now.
i can ramble on and on haha but i will spare you the agony of a very wordy entry. ;p promise you more pictures will be up after sat (:
thank you for your time here, leave me some comments, i would love to know you!