oh yes its so good! so good to scrap without feeling guilty and that i'm not studying hard enough. being able to sit in peace to scrap my hearts out is a blessing and a very good way to let off the work steam.
i managed to finish up the cards meant for the kids, will be dropping by Art Republic tomorrow to hand over those cards and i hope the kids will smile and be blessed. its not a big gesture but something i can do within my means i guess. (:
secondly, i finally finally got to play with my crate paper, emma shoppe goodness! this is my favourite collection out of all the crate paper collections i have come to be in contact with. i just couldn't resist not buying their papers, the embellisments, the alphas! used my favourite collection for a favourite photo of mine. it was taken by my cousin, Rebecca on my actual birthday this year with the bouquet of surprise roses that dear had the deliveryman sent. this year, dear was unable to spend my special day together because he was deployed for elections day duties. yes, my birthday happened to be on elections voting day. haha! i think i was more excited to vote for the first time than remembering i'm actually 24 already!
okay so here's my layout, pretty simple and straightforward. intention was to let the beautiful paper shine like it already is (: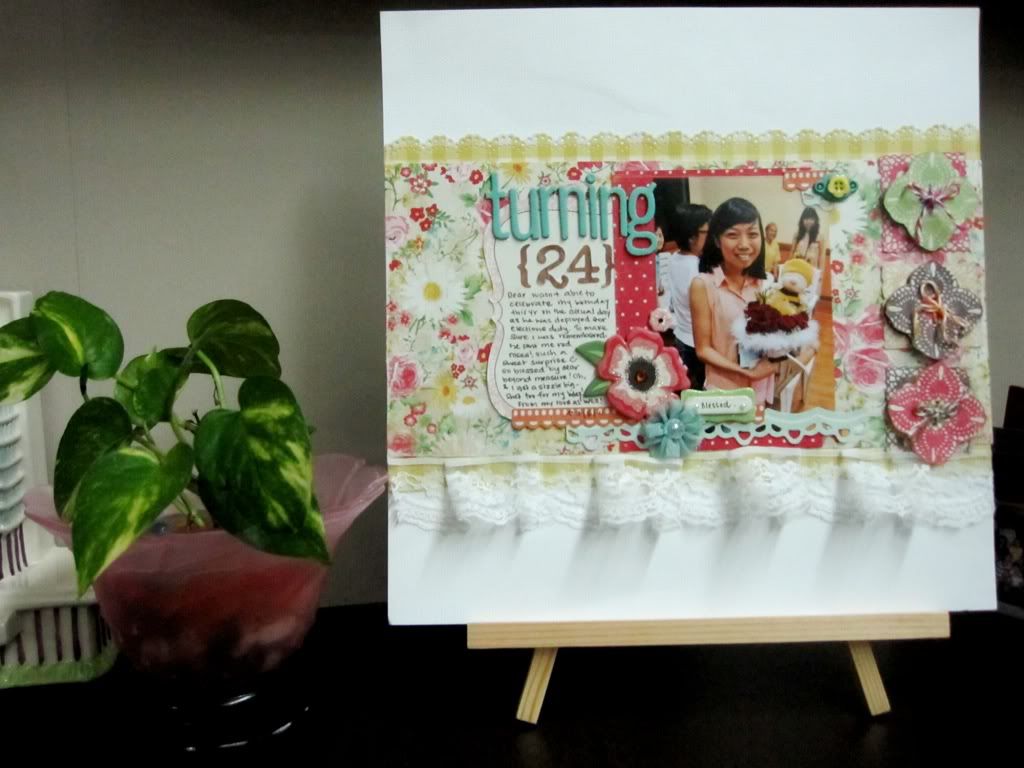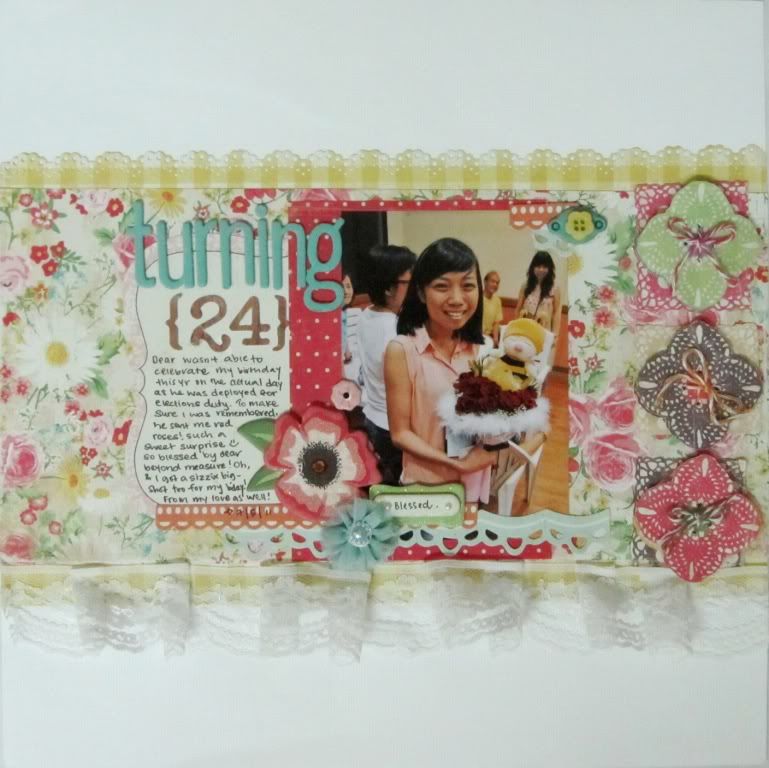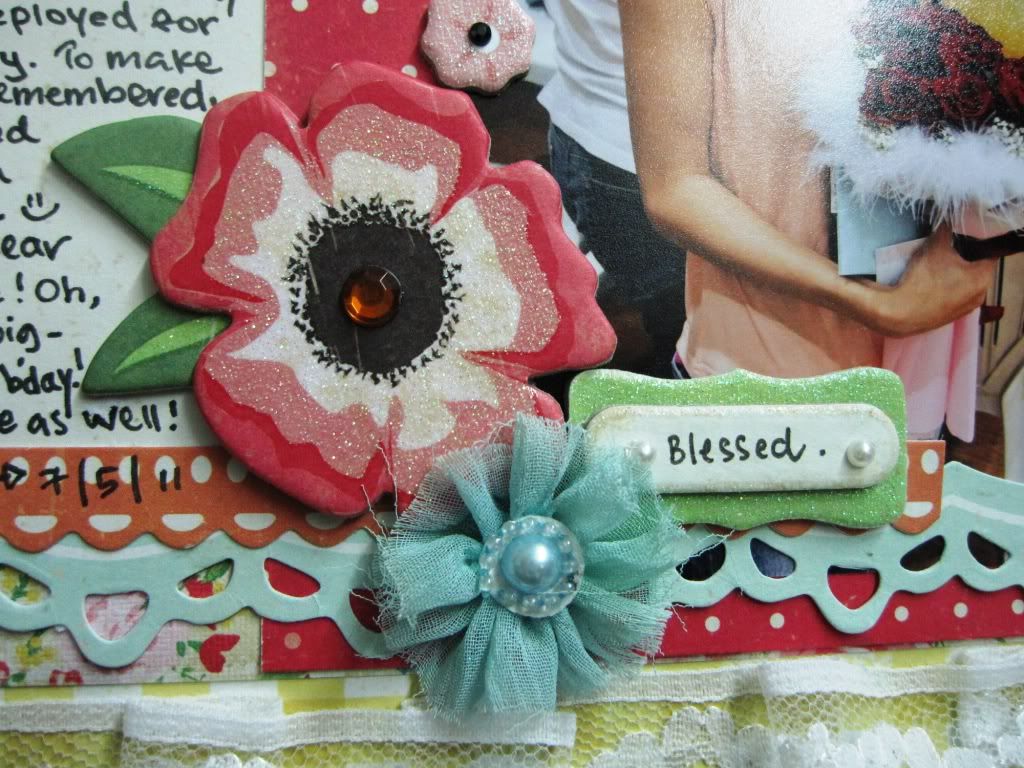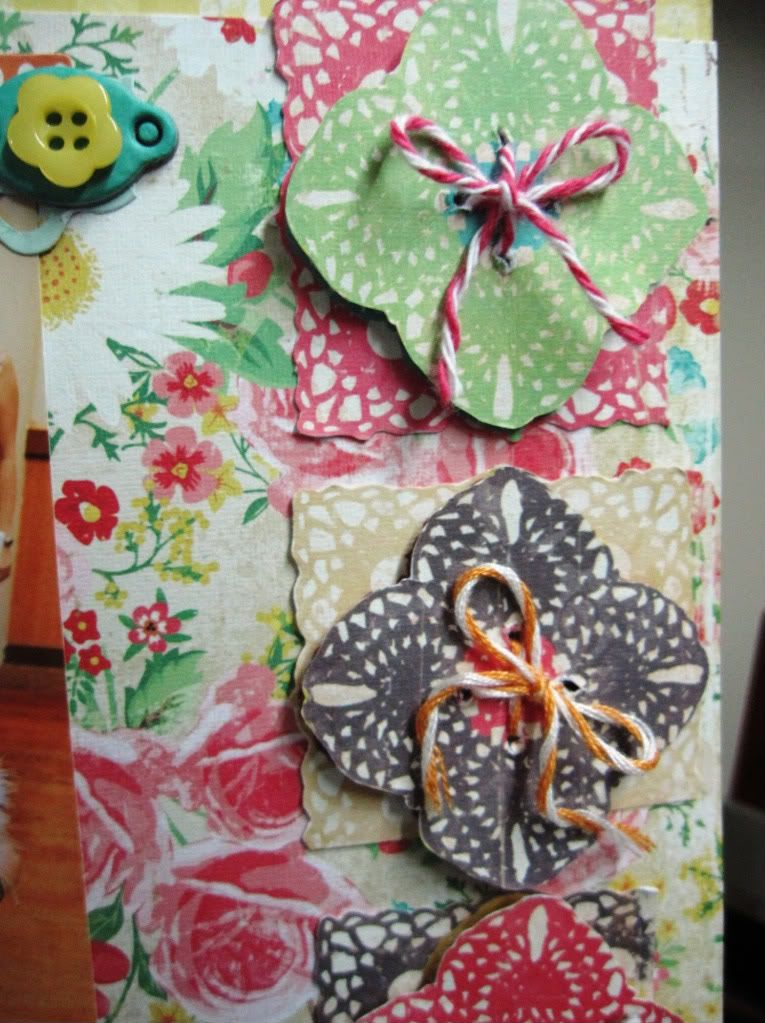 blessed night everyone! will continue working on one more layout for pooi's challenge on the mwl forum and be back to share somemore photos!