Celebrated 5 years of togetherness on 22 June this year! Time flies as the saying goes. We just can't believe we have been together this long and of course we are looking forward to marriage next year. Thankful to God for being our center, it has been a long journey of learning and compromising. Believe that as we work towards the future with one heart, all things will fall into its rightful place. Hopeful and expectant!
Couple tradition: He gets one handmade item from me for every special occasion. He loves to receive it and I love to create it. So win-win situation heh.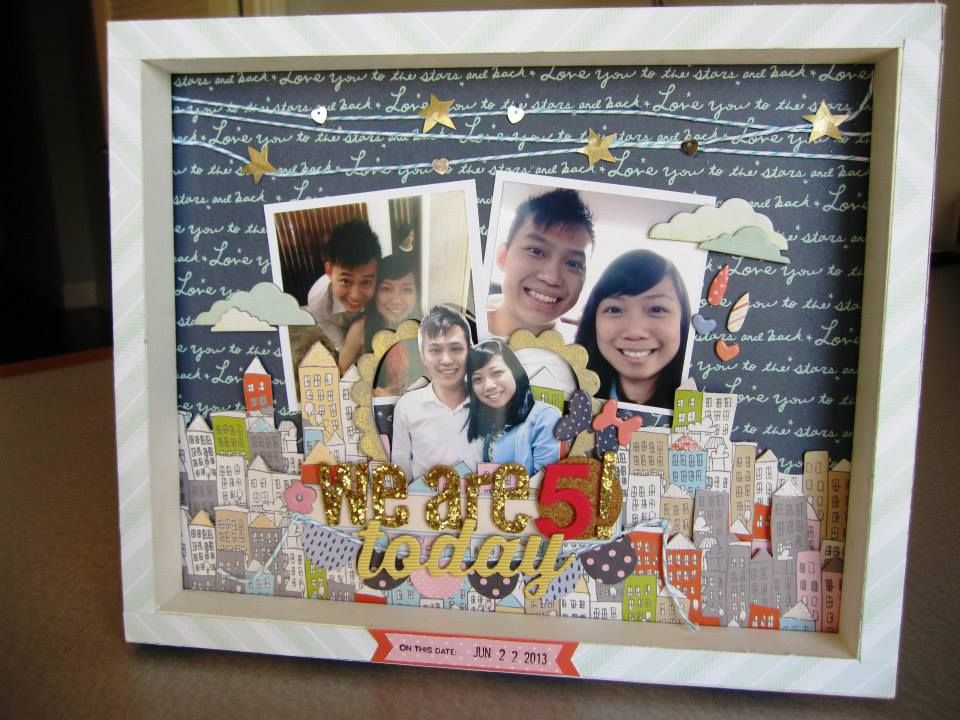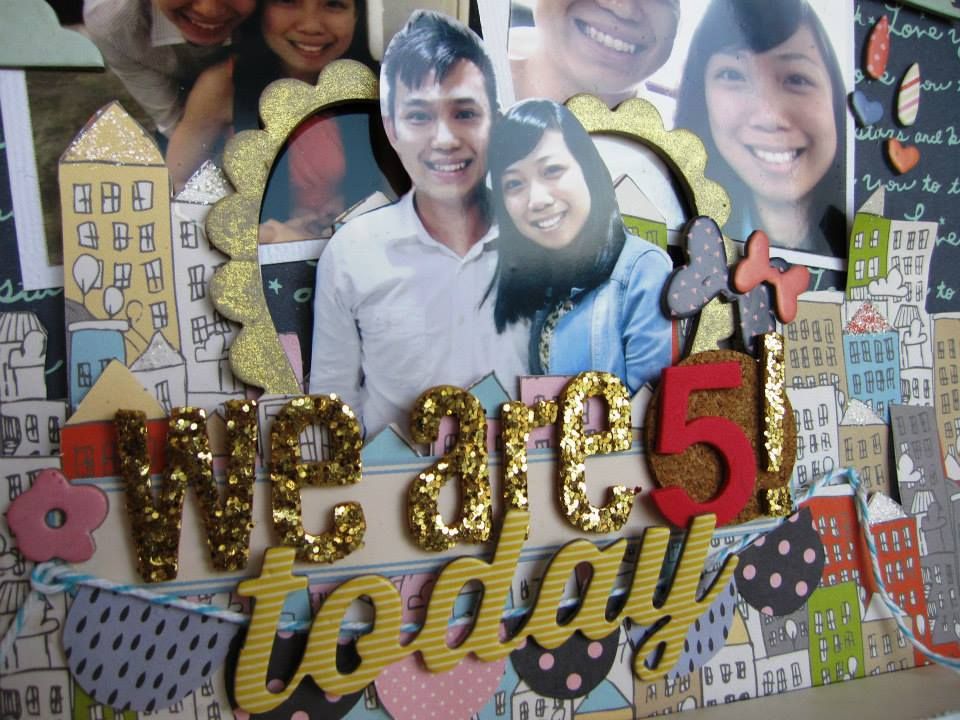 String of stars and sequins inspired by Wilna Furstenberg!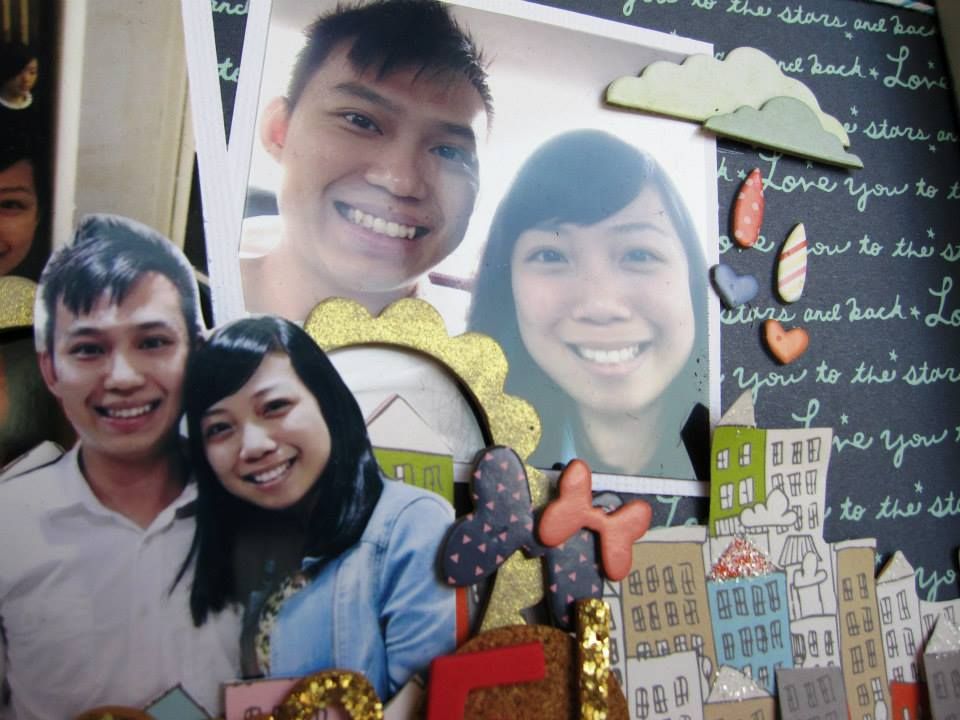 Thanks for coming by! This frame is sitting proudly on my better half's shelf now!(: