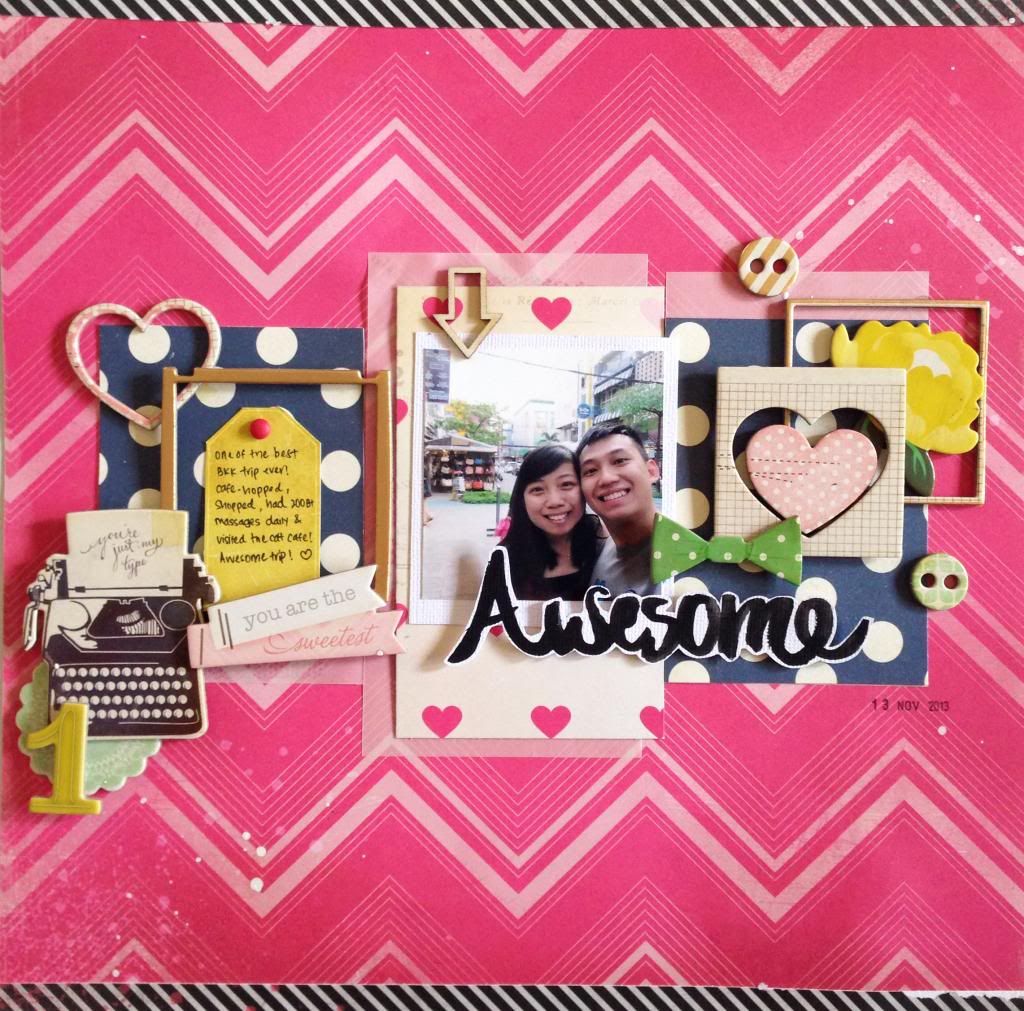 A layout completed long ago but never quite got around sharing it on the blog. Using mainly Crate Paper products. Painted that title myself. Getting quite over the use of alphabet thickers. Accumulated quite a fair bit over the years and its always the same issue of having too many leftovers of the same letters haha. One of my boldest colour yet as the base for this layout and I think I would love to use bolder colours more often!
I really love how easy it is to put a layout together by layering chipboard. I love the dimensions created by the chipboards on paper. It has become a personal obsession of mine to grab a crate paper chipboard sheet the moment a new one's launched.
December's almost coming to an end, are you excited for the new year because I am!