Quaint cafes are popping up around our island rapidly in the last 1 year or so. For every café I visit, there is so much character unique to the shop and you can sometimes know a little about the owner through his/her choice of café theme, or the small decorations dotting the table tops. My favourite 2 designs would have to be vintage or industrial inspired.
It is always some kind of adventure discovering a new joint hidden in a secluded spot. Most of the time, locating new cafes might take a little walking on foot but I would not trade the thrill of arriving at my destination for convenience sake on days where I am high on a café adventure.
And so last Saturday happened to be one of those "I need to find somewhere new to sit in and have a cup kind of day". The urgency was great, hah! So after much discussion, debating, blah blah with the partner, we said yes to Serangoon Gardens and that was how we ended up at The Coffee Daily.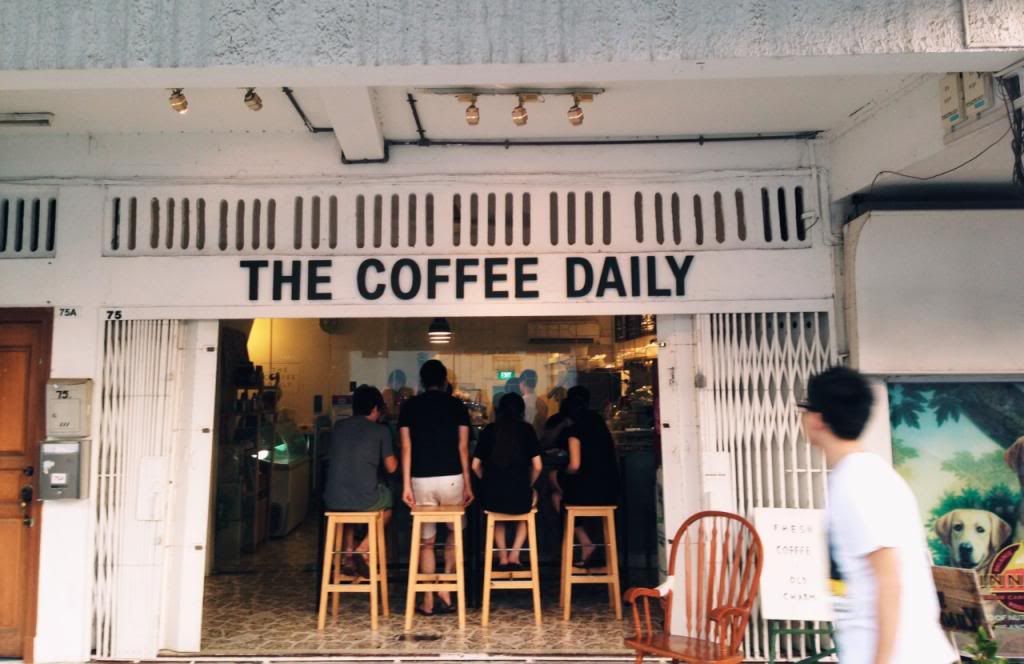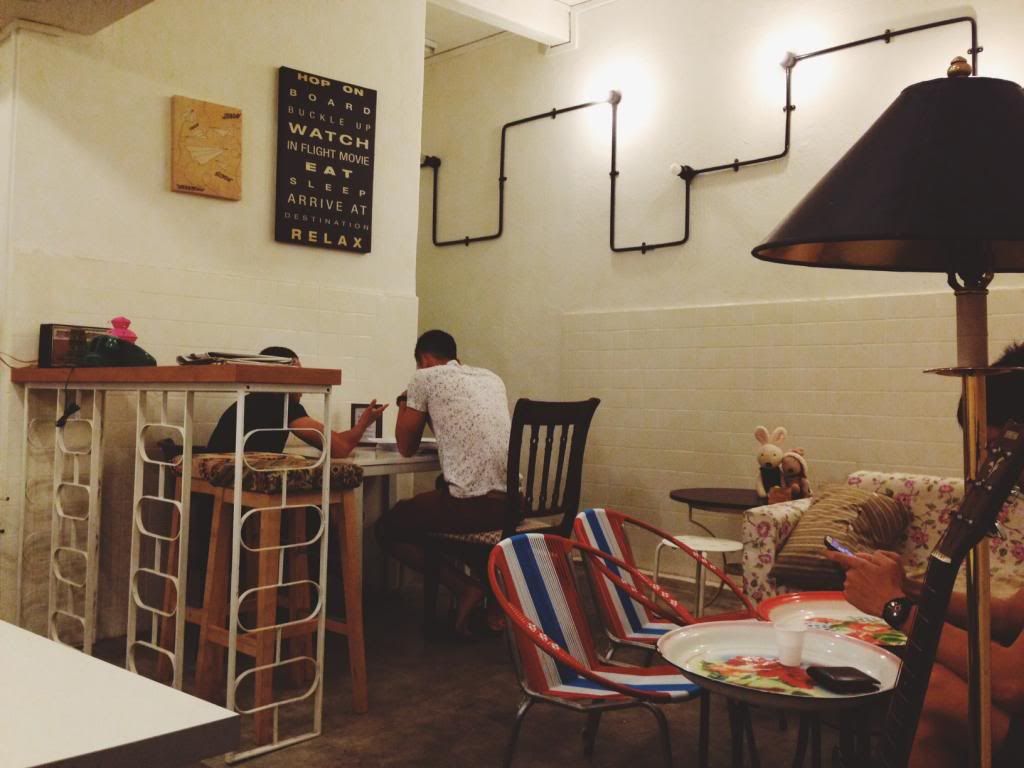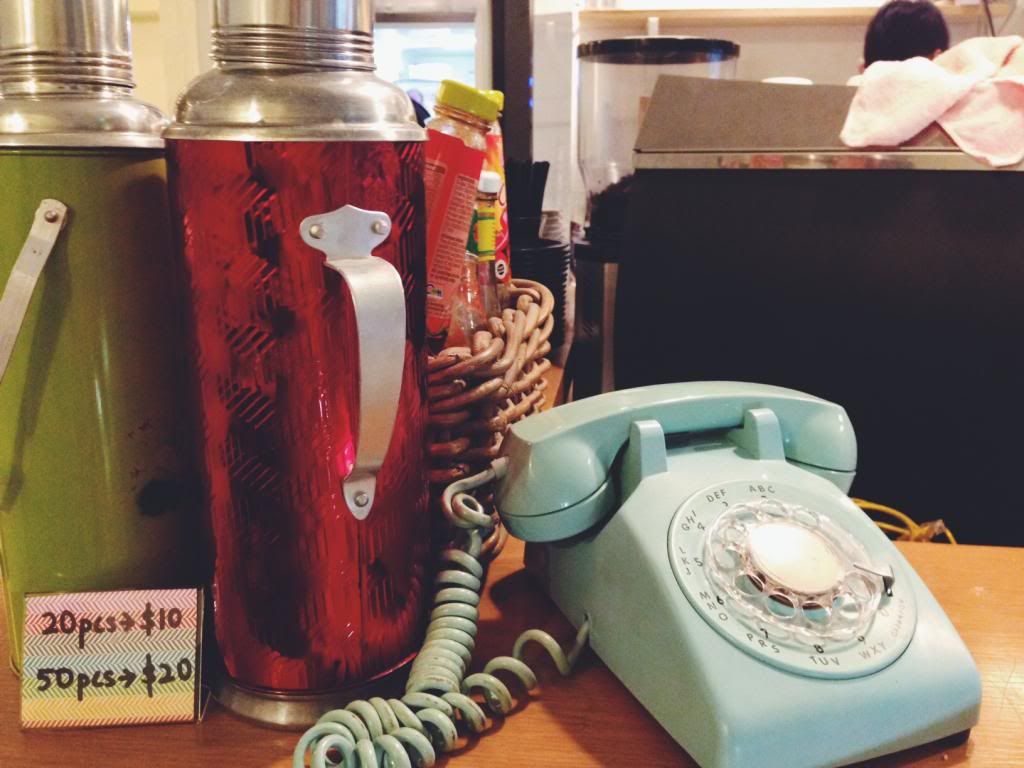 I love the storefront. Period. I love how vintage and minimal it looks, so much old school charm. Same goes for the interior. I adore the mismatched seats and old school stuff lying around.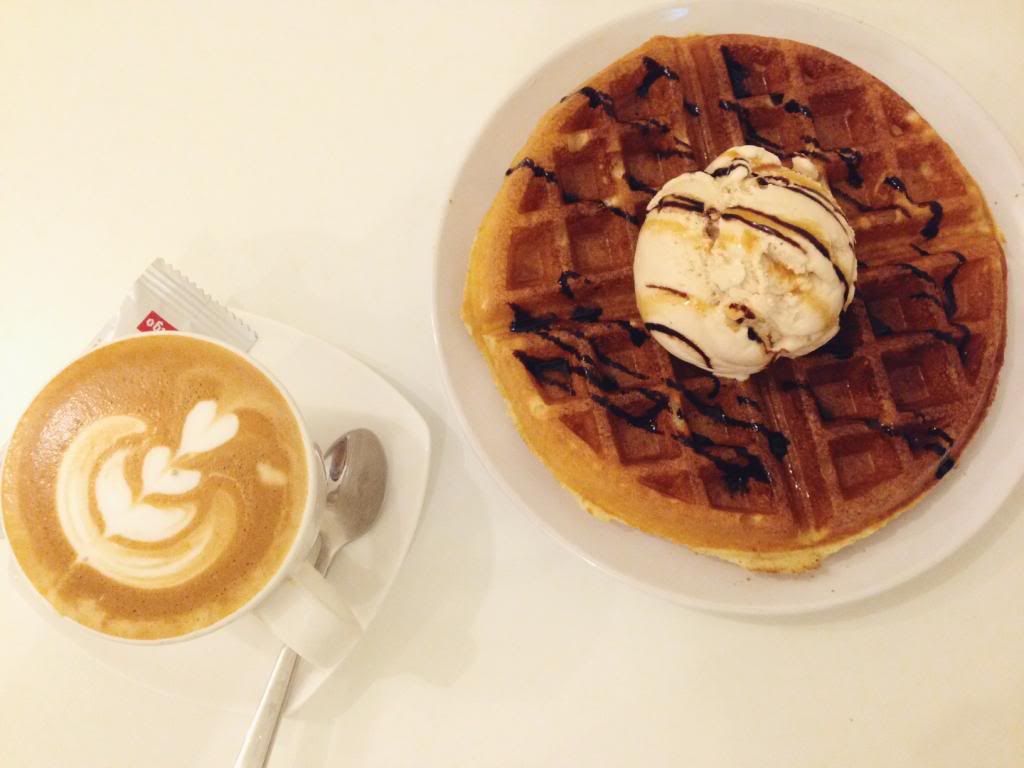 We shared a waffle and a cup of latte between us and he loved the waffle (if you know him, a food compliment is hard to come by). Simple fare, great taste. It is quiet and cosy place to just hang out, chill, do your thing kind of setting. I would definitely be back.
The Coffee Daily 75 Brighton Crescent
Singapore 559216